Manage your time & be more productive with GTD for OneNote
The pro version includes templates & guides for weekly reviews like clean & catch up, brain dumps & triggers so you can reflect on your progress. The package also has templates for fun & financial as well as short & long term goals. So you can prioritize your tasks and Get Things Done (GTD).
Get Things Done PRO if you want to do more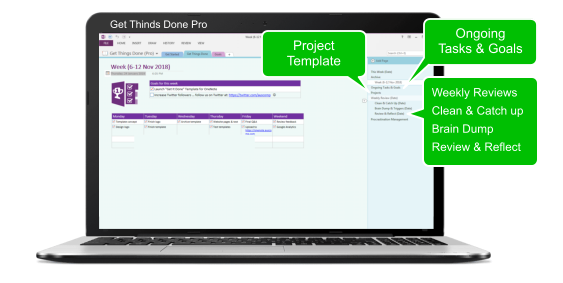 Discover the Simplicity of Stress-Free Productivity
Keep track of ongoing goals related to finance, health, work, sport & family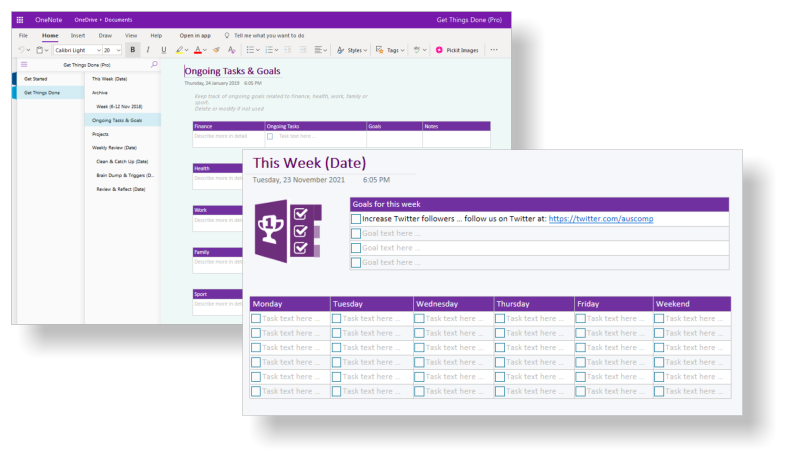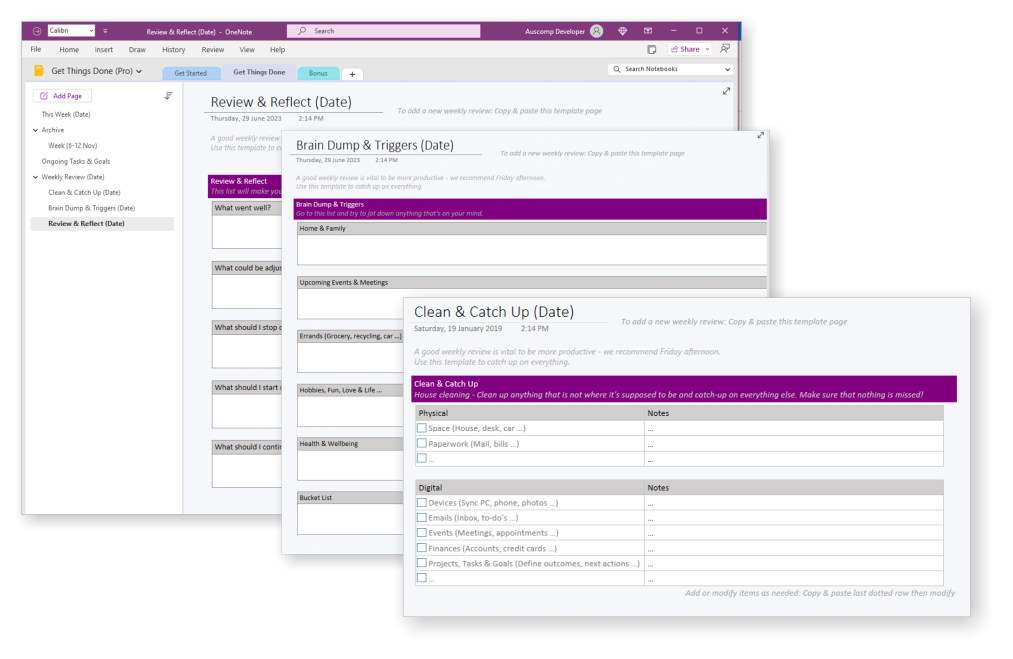 Be more productive with weekly reviews
Set a routine to dedicate time every week using these templates & guides to:
Clean & Catch Up
Brain Dump & Triggers
Review & Reflect
Easily manage projects (Using the predefined template)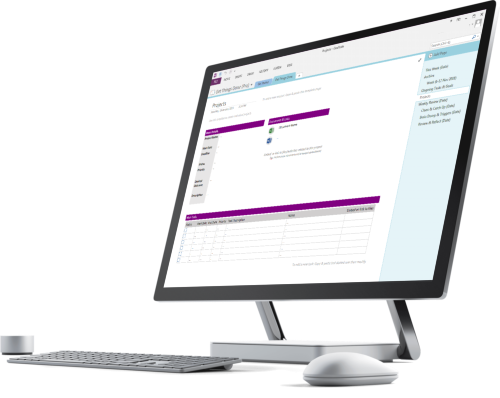 Also Includes – Cornell Note Taking Templates
5 templates to record, organize and use the notes when you do research or learning.
Bonus collection of 32 ready made planners & calendars