A Solution to Create a Modern Workspace for Your Business
Designed to be fully customizable to suit your business needs.
Version 3 now with Company Wiki.
A solution for your day-to-day business. Take a closer look.
Business Suite is a solution consisting of 13 PRO OneNote notebooks and 100+ templates to work better, faster and smarter. Optimized for teams, it's ideal for groups starting with a minimum of three members, ensuring efficient, swift, and intelligent workflows.
It centralizes all company information to create, manage, organize, find, share and collaborate
Your digital workspace securely accessed anywhere, anytime and on any device.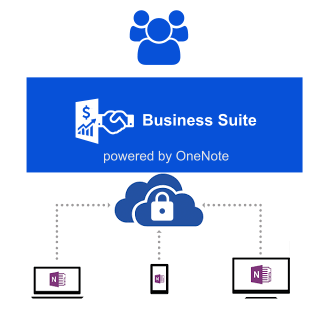 Fully Customizable

Unlimited possibilities to customize to your needs

Compliant

All notebooks are private & secure

Secure

Data encryption at rest and in transit

Cost Effective

Reduced time to benefit

Always Up-To-Date

Real-time synchronization across all platforms & devices

Easy to Use

Familiar Office365 environment
Risk mitigating benefits
Future proof
Always up to date
Stable
Secure
No ongoing costs
As a freelancer, sole-trader or small company …
… you may not have the resources to create and maintain complex IT systems. Using OneNote (which comes free with, and runs on, the secure MS Office 365 platform) and our Business suite makes perfect sense.
It's very easy to use, it's secure and it's cheap. It does a great job to collaborate, effectively centralize, manage and re-purpose content which leads to greatly accelerated business processes.
<!== Mobile View ==>
Powerful easy to use templates

Quickly search to find what you're looking for

Keep everything organized to stay on top

Securely share information and collaborate on projects

Security & data integrity for peace of mind
Your all in one modern workspace
Pricing & Options
Business Basic
Intranet + Partner Portal + Client Portal


Business Suite
Intranet + Marketing + Partner Portal + Client Portal + KanBan PRO + GTD PRO + Productivity Maximizer + Projects + Company Wiki + Professional Development + Staff Roster + ChatGPT + ImageAI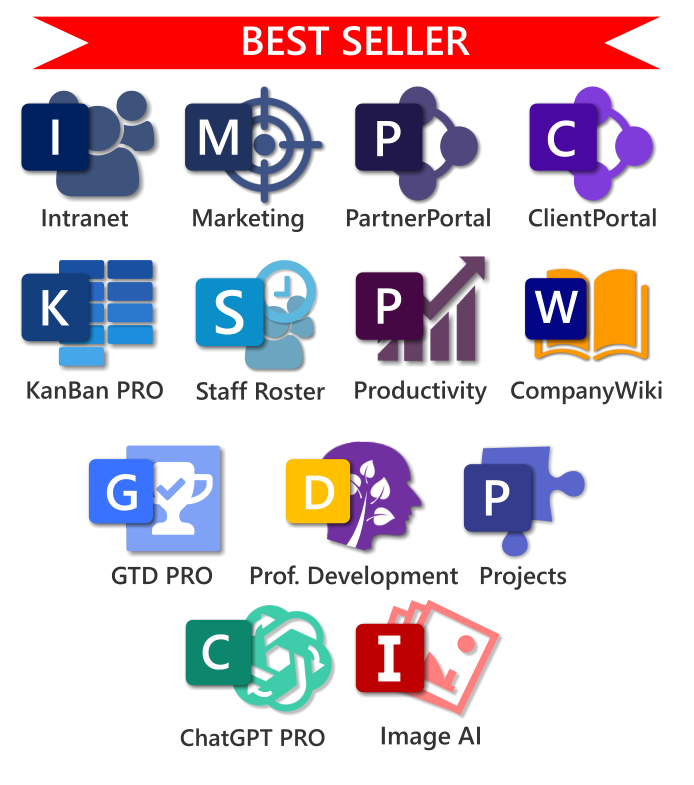 Business Growth
Intranet + Partner Portal + Client Portal + Marketing + Company Wiki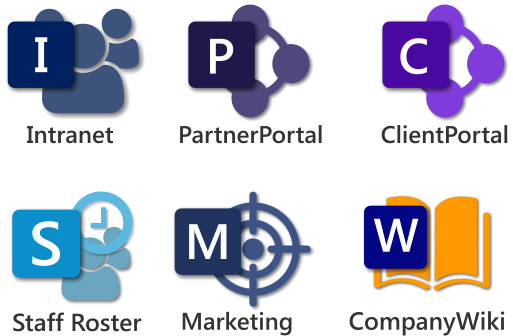 Instant delivery. Purchases are once off and include support. Yours to keep forever! All prices are in USD.

Need more users? Volume licensing for non-profit, education, government and for enterprise.