Medley of Free & PRO OneNote Templates & Notebooks, designed to simplify life & work smarter – Showing you new ways to use OneNote & speed up productivity.
All our templates are bundled into notebooks – each a collection of unique time saving productivity tools . Perfect for work at home.
Templates to Improve your Productivity
Templates to Simplify Life
10 Free Templates

Diary, Finance, Family Tree, Travel CheckList, Move House, Insurance, Cooking Recipes, Cocktail Recipes, Legal and Fitness
Templates to Work Better, Faster and Smarter
It centralizes all company information to create, manage, organize, find, share and collaborate
Wonderful! Thank you so much and just love love love my new templates!
The more people that know about these fantastic OneNote templates the better! They truly help beginner and expert OneNote users make more efficient use of there work and personal time with your templates.
Bought it yesterday, what a great gem! Today all 4 in our small adviser firm are using it already … one from the home office and one on the road – Thanks
Use it to keep on top of all tasks a mother has todo. Use the swimlanes to organize my 3 kids and husband 🙂
KanBan plus GTD for just $18.95 … what a great, helpful combination.
Thank you so much for the Estate Planner. It's a great feeling to know I have sorted my affairs and I leave a legacy and not a ledger.
That was very prompt and helpful. Great products, great service. I would definitely recommend your products.
Thanks for your great product and excellent customer service!
Benefits
Better Organized . More Productive . Save Time & Money
Immediate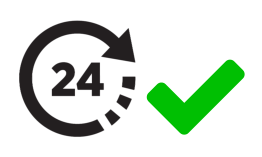 Save hours, days and even weeks – which you would otherwise have to spend to design,  structure and re-create some organization in OneNote.
Long Term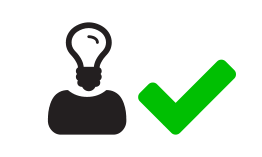 Reap the benefits of being much more organized and productive.
* License & Usage Explained
10 of our templates are free for personal use and the only thing we ask in return is that you share or tell a friend – you can't get fairer than that!
If any of the 10 are used for work you need to buy them – all of them are below $10.
We also offer templates & solutions – KanBan Task Board, Get Things Done, Project Management, myLIFE @ Glance, Marketing Essentials, Estate Planner, First Aid Guides, Vacation Organizer, Client Portal, Partner Portal, Intranet in a Box & Business Suite for purchase. These solutions do not have a free version.