Securely store and organize your life's footprint in OneNote
Everything can be quickly and easily visualized, found and managed by yourself and by your loved ones.
Best of all … by simply sharing it with your executor and/or beneficiaries you can be certain that there's no hide and seek for your loved ones after you die. Everything is in one central place and is securely accessible – from anywhere, anytime and from any device … so perfect for those individuals who aren't still living nearby. Now they can quickly and efficiently locate, then safely access all your important documents without having to dig through hard copy paperwork.
Estate Planner powered by OneNote – 37 Templates, Guides & Help Pages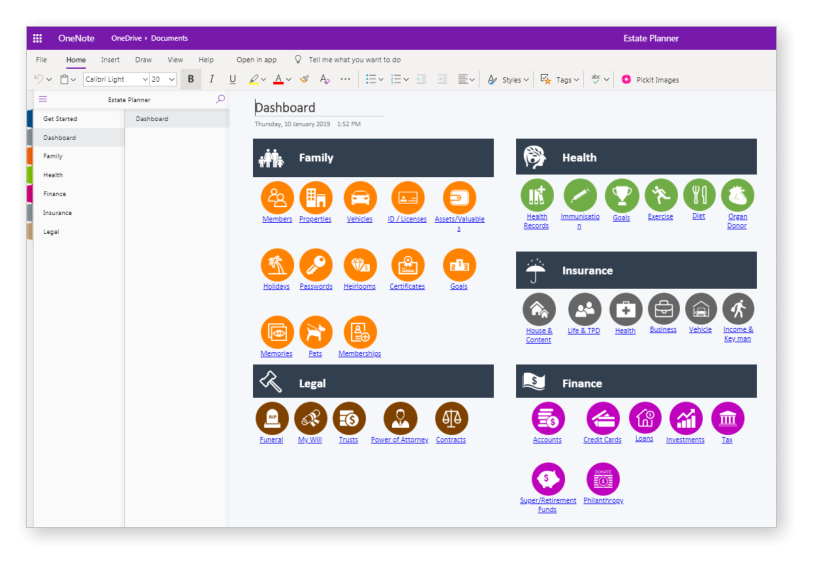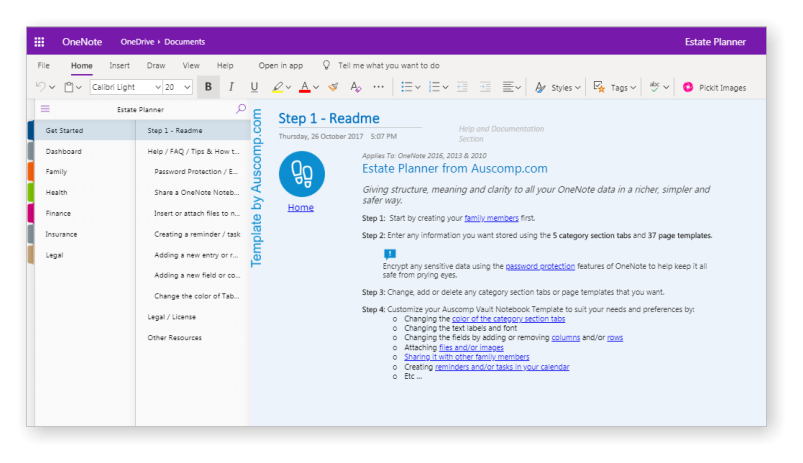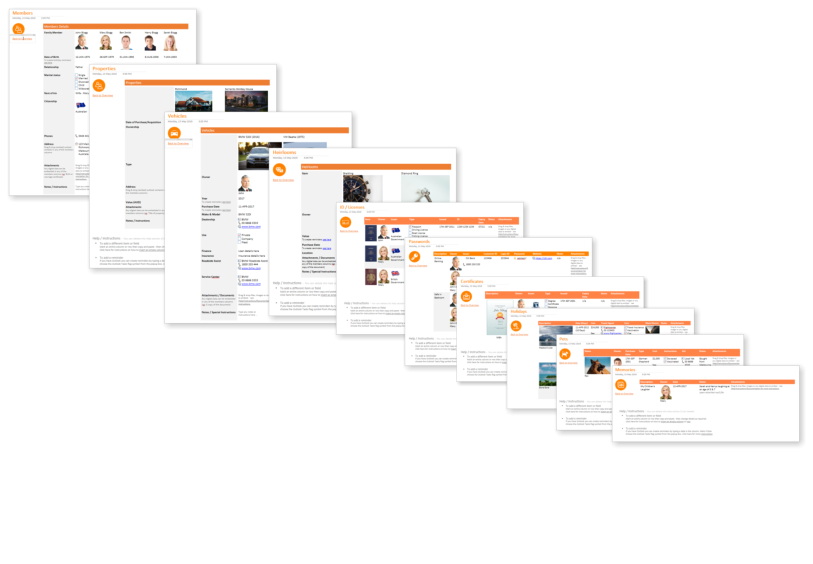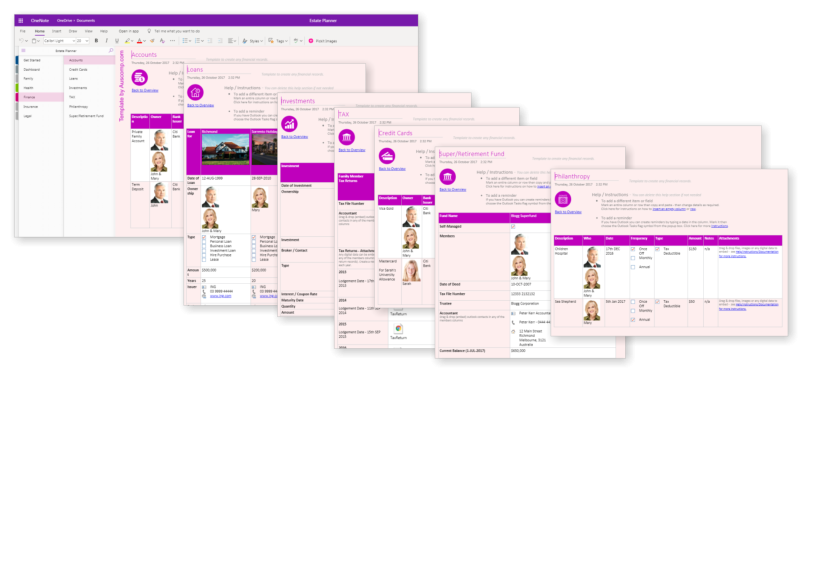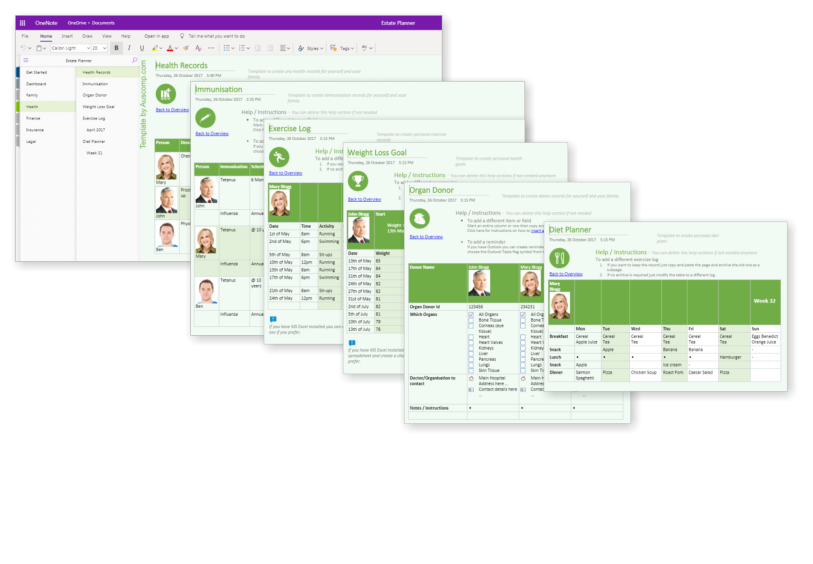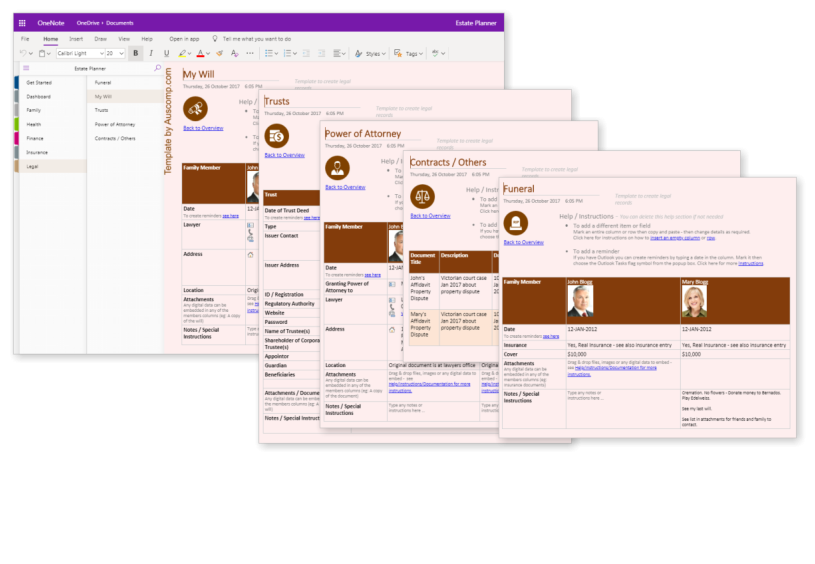 Family Section (13 Templates)







Purchase Estate Planner: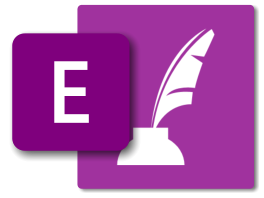 Purchase the Mega Bundle
23 Templates with a value of $300+. Save weeks of work & get the whole lot for a bargain!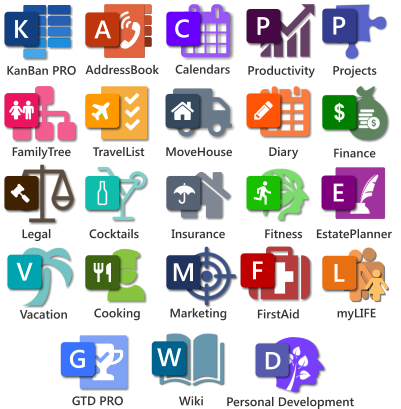 Easy to Use, for Peace of Mind!
All prices are in USD.

Purchases are once off and include support – Yours to keep forever!

Templates are distributed in OneNote notebooks and instant delivered via email.

Licenses are for the specified amount of users across all devices supported by OneNote.