Securely store and organize your life's footprint in OneNote
So everything can be quickly and easily visualized, found and managed by yourself and by your loved ones.
The best of all is that by simply sharing it with your beneficiaries and/or executors you can be certain that there is no hide and seek for your loved ones after you die. Everything is in one central place and is securely accessible – from anywhere, anytime and from any device … so perfect if your those individuals aren't still living near you to access your hard copy paperwork.
Your life's footprint at a glance
Our template helps organize your affairs in an tried, tested and proven way. We've done a lot of the hard work for you in getting structure so you don't forget anything. Now all you have to do is fill it with your information.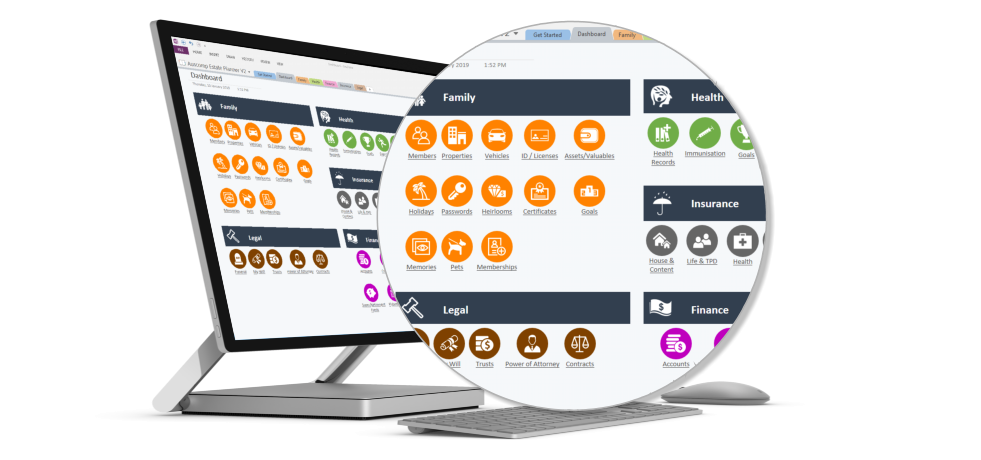 Family (13 Templates)

Health (6 Templates)
Finance (8 Templates)

Insurance (6 Templates)

Legal (5 Templates)
I have been using OneNote for years but never thought I could use it to organize all my stuff. The best 25 Dollars I've spent In a long while.  Thanks Auscomp.
Thanks for all your help, its great to have a company that's so quick to respond.
Was after a tool which was easy to use for peace of mind … especially for an old fart like me!
Mega Bundle
19 Templates with a value of $250+ Save weeks of work & get the whole hog for a bargain!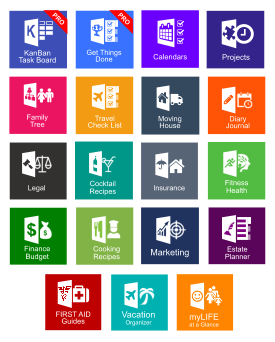 Currently on 1/2 price sale! Purchases are once off. Yours to keep forever!