A single place for all your data
Find what you need fast.
Templates to stay organized, wherever you are
Personal details template

Properties

Vehicles

ID & Licenses

Assets / Valuables
Emergency Contacts

Passwords

Heirlooms

Certificates

Holidays
Medical History

Goals

Memberships

Pets

Memories
Benefits
Find things in seconds
Feel in control
Private & secure
Being better organized & more productive
Easily share any info with your partner or family members …
Save time, resources & money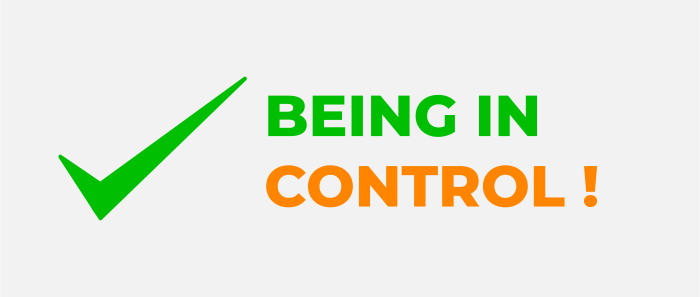 Pricing everyone can afford
Choose your edition
Purchase is once off … yours to keep forever!
World-class support included
Your data. Your control … giving you peace of mind
Family
Store information for yourself and all your family members.
Couple
You can store all the information for yourself and your spouse.
Single
Store details for one person.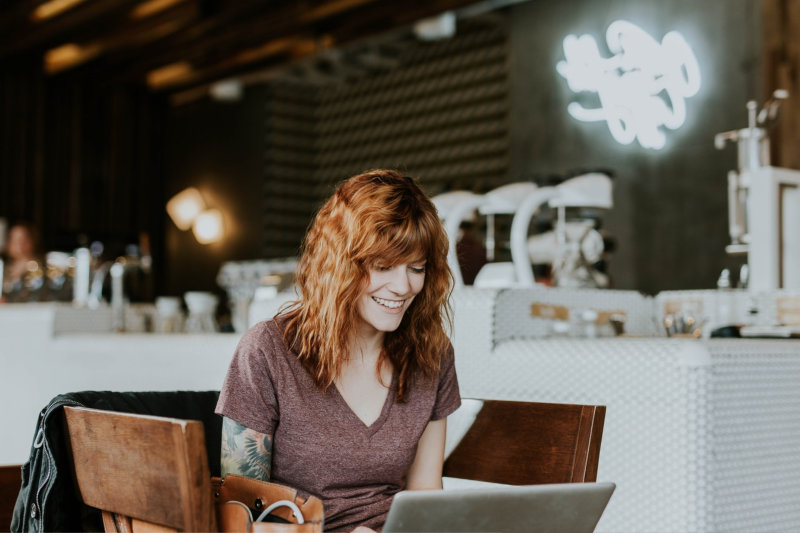 Just storing all my logins and membership details is a God send … the rest is a bonus 🙂
You don't realize how much stuff you have until you start.
Secure access for you, your spouse or family members anywhere, anytime and from any device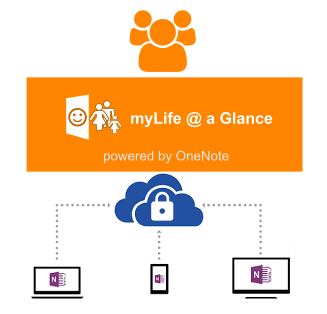 myLife at a Glance – Highlights
Manage, organize & share easily
Families, Couples or Singles – The dashboard makes it easy to manage and organize all your data visually.
Know where to find & whom to call in an emergency
During times of emergency, it's important to know exactly whom to call.
Main Contacts, Emergency Services, Medical Contacts, Work Contacts, Out of State Contacts, Local Services & Next of Kin.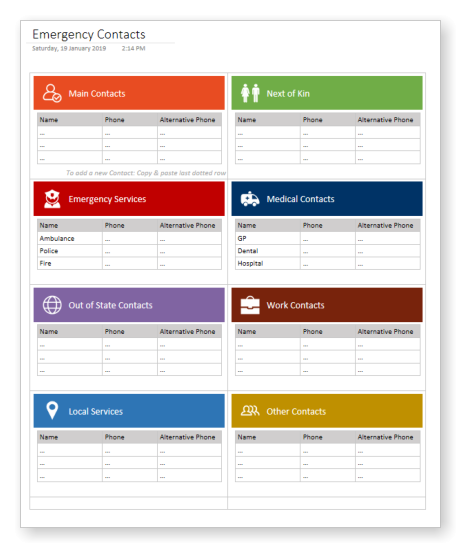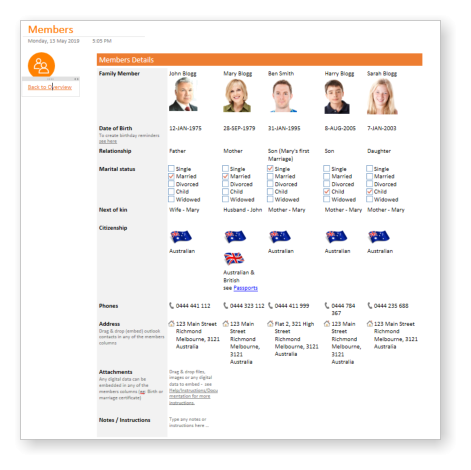 Easy management of all personal details
Store and share all personal details of yourself, your partner or family members in one secure, centralized place.
Do you remember your Medical History?
when you had your last tetanus injection?
what blood type your partner is?
when you had your last eye test?
 etc …
This template keeps all in one place … easy to lookup, keep up-to-date and to share with family members.
Immunization & Vaccinations, Allergies & Sensitivities, Injuries & Illnesses, Procedures & Operations, Medications, Dental, Vision & Hearing …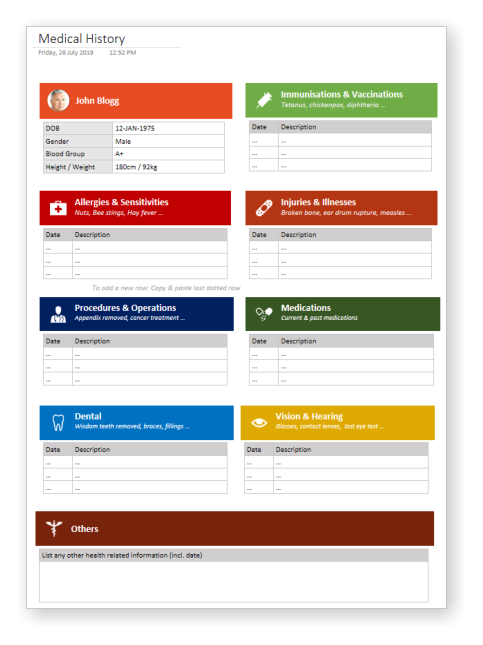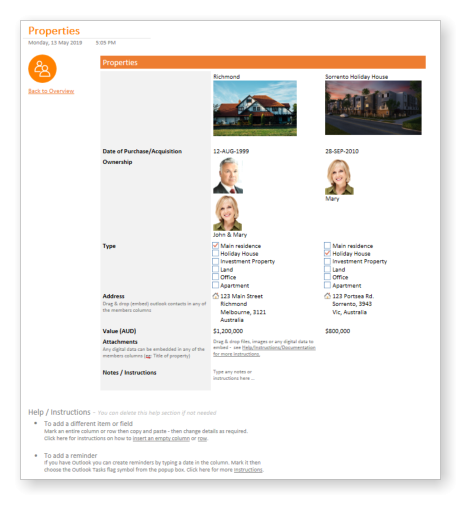 Properties
Residence, holiday house, apartment or investment properties …
Vehicles
Car, motorbike, truck …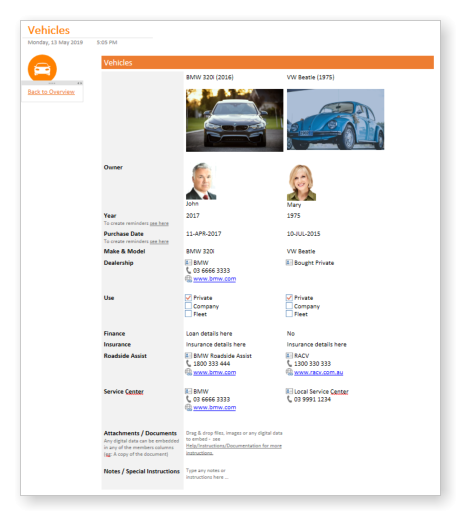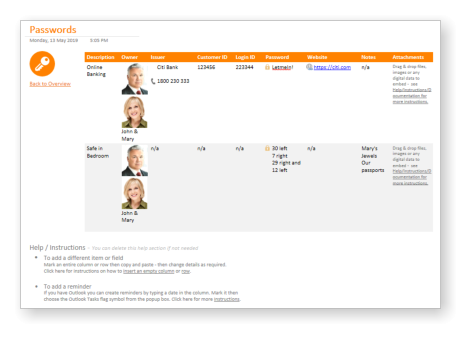 Passwords & Logins
Secure central place for all you online banking, social media and other password or login details.
With password protection OneNote securely encrypts all your data.
ID & Licenses
Passport, Driving license, Boat license, Fishing license, Motorcycle license …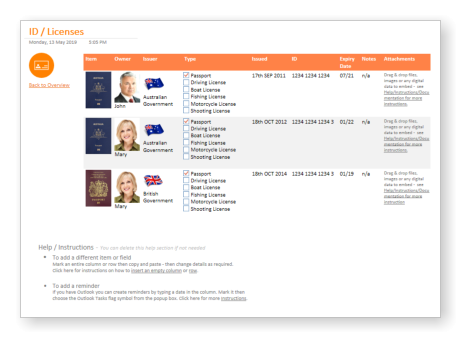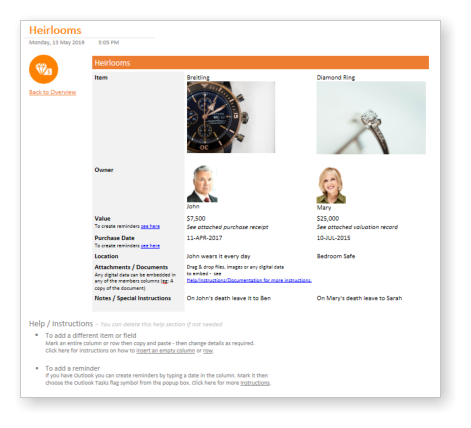 Heirlooms
Any special and valuable things you want to leave to your children …
Assets / Valuables
Coin collection, Rolex, HiFi System, Plasma TV, Diamond ring …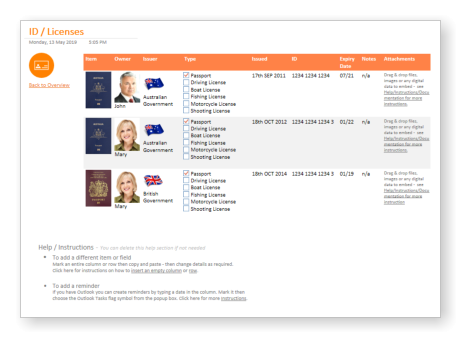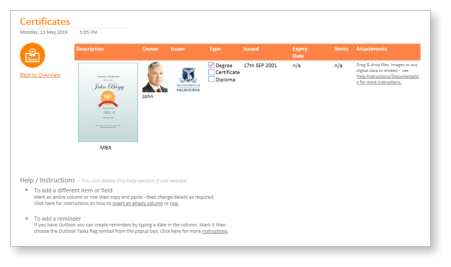 Certificates
Any degrees, certificates or diplomas …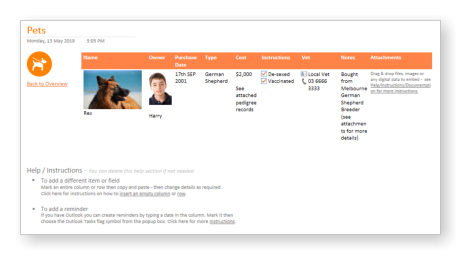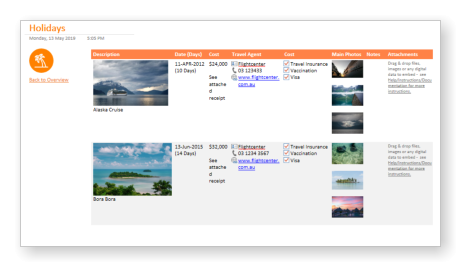 Holidays
Cruise, skiing or sightseeing holiday – plan ,organize & collaborate in one central place.
Memberships
Frequent flyer, golf membership …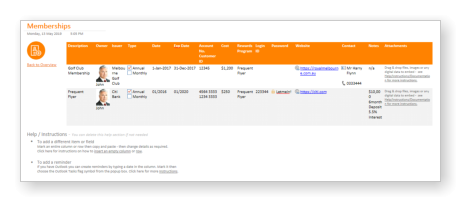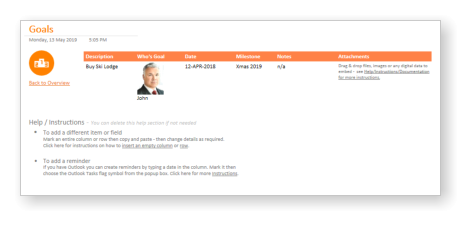 Goals
That special thing you want to achieve …
Memories
A special holiday, the laughter of your children, the photo of your grand parents …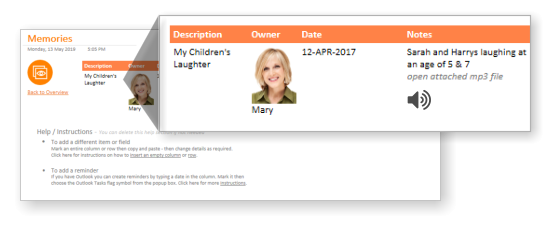 PRO Booster (Package)

Mega Bundle
19 Templates with a value of $250+ Save weeks of work & get the whole hog for a bargain!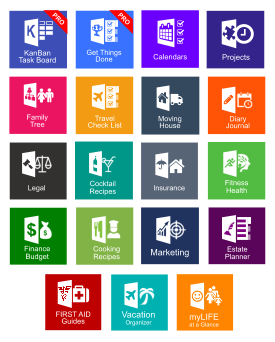 Currently on 1/2 price sale! Purchases are once off. Yours to keep forever!