A secure cloud based – Digital information hub & workplace
This fully customizable Intranet portal brings together top-quality productivity and organizational features creating a beautiful intranet platform to fit your business needs. It creates a powerful and intuitive yet easy to use Intranet.  It will make anyone using it, more productive – no matter if you are a sole-trader, freelancer or a small company.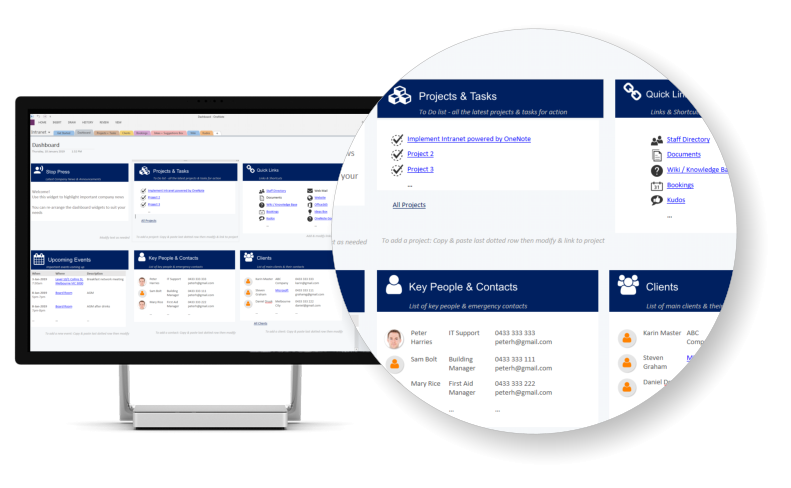 Simplify everyday business activities
Centralize your company information to create – manage – organize – find – share – collaborate.
Intranet in a box is designed to effectively manage and re-purpose content that leads to accelerated business processes.
An information hub for the 21st century
Dashboard

Stop Press

Events

Social Media

Document Management
Safety Box

Links

WiKi

Project Management
Ideas Box

Facility Booking

Clients

Staff Directory
Pricing everyone can afford
Select your version
Purchase is once off … yours to keep forever! World-class support included.
Any freelancer, sole-trader or small business who wants to be more efficient and have one central private place for all their business information, communication and resources.
All company information securely accessed by employees, anywhere, anytime and on any device.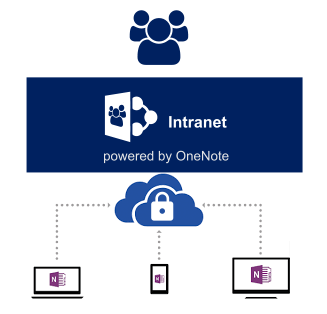 Benefits
Improves communication
Everything at your fingertips
Reduces emails and meetings
Provides organizational clarity
Encourages knowledge sharing
Reinforces your brand and values
Brings your workplace culture to life
Improves employee engagement
Better organization
More productivity – Work better & faster
Saves time, resources & money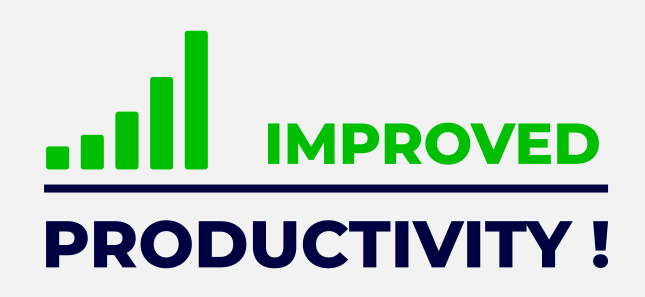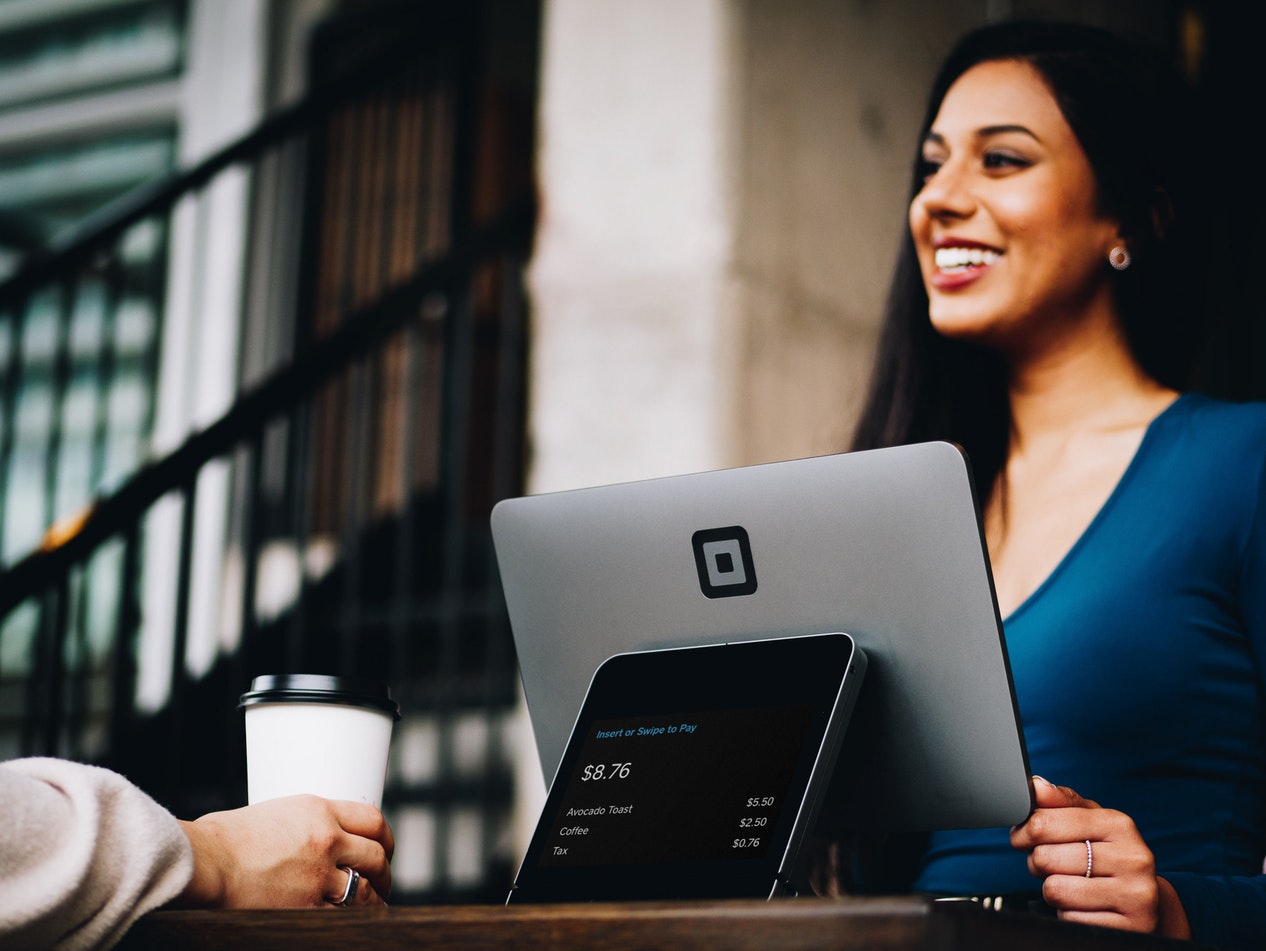 Intranet – Digital Workplace Highlights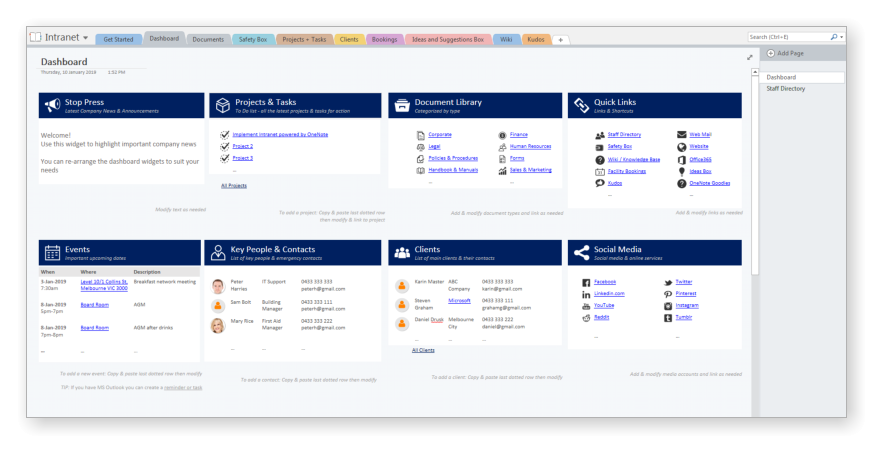 Simplify access to business data
Intranet Dashboard – All company information at a glance on a single, standardized platform.
Be in control
Manage all projects & tasks either for yourself or your teams.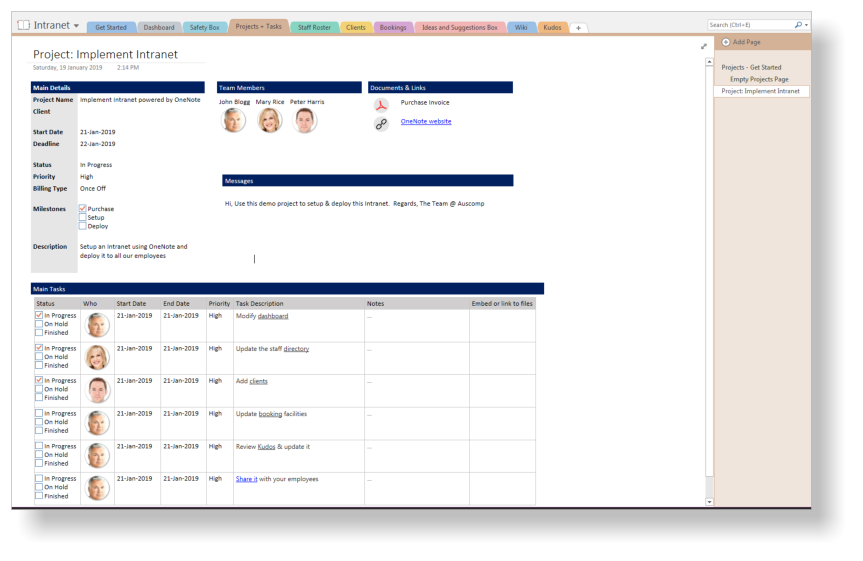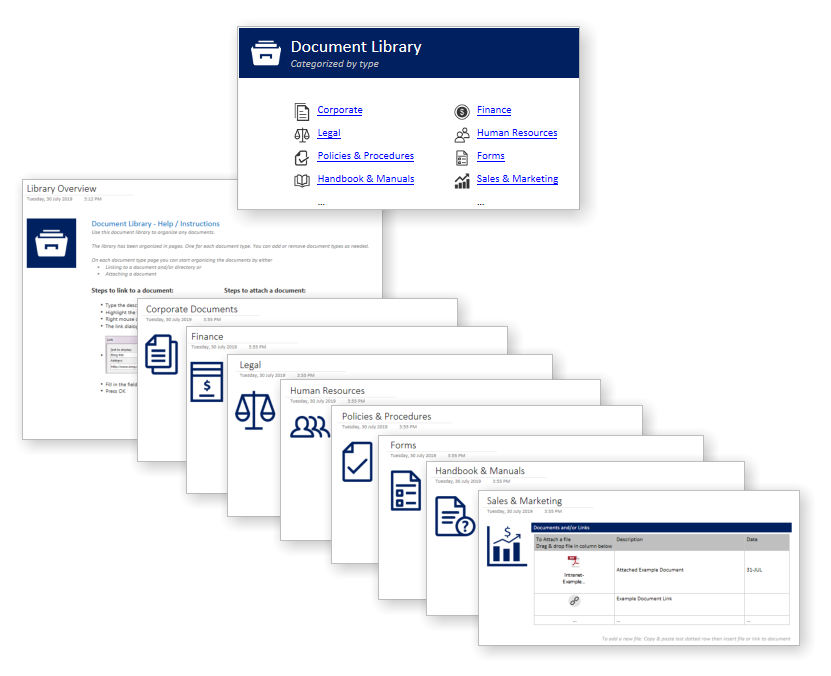 Find any document with the click of a button
Corporate, financial, legal, human resources, policies, procedures, forms, manuals, handbooks, marketing documents and sales reports … categorized, indexed and centralized.
Safeguard your data
Safety Box – A secure central place for all your Email, Social Media, Website, Hosting, Domain Registration, Apple, Microsoft etc … account ID's & passwords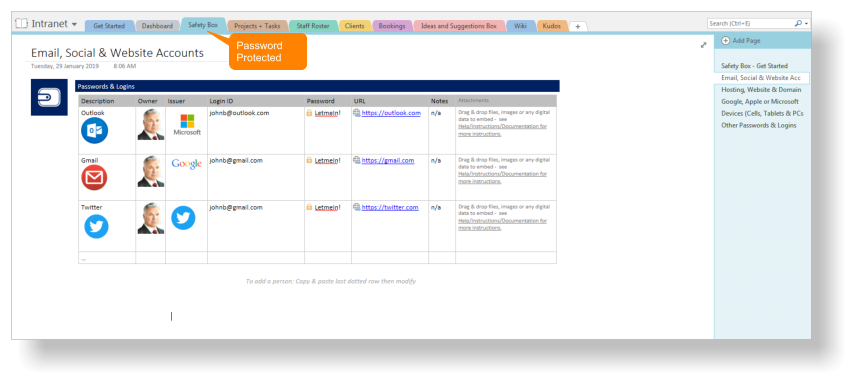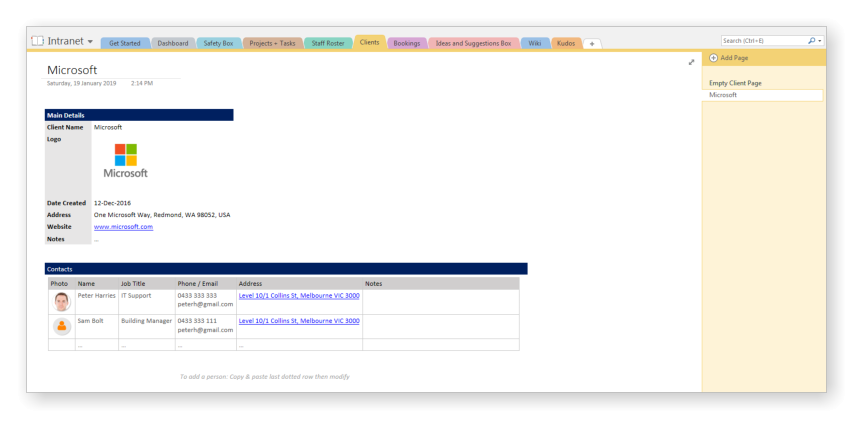 Client information where it should be
Client & contacts data management standardized – avoiding double entry.
Simplify facility booking
Manage availability of board and meeting rooms …
Harness the power of an idea & suggestions box
Let staff submit ideas and suggestions easily.
Create a culture of thanks
Kudos – a peer to peer employee recognition and management solution.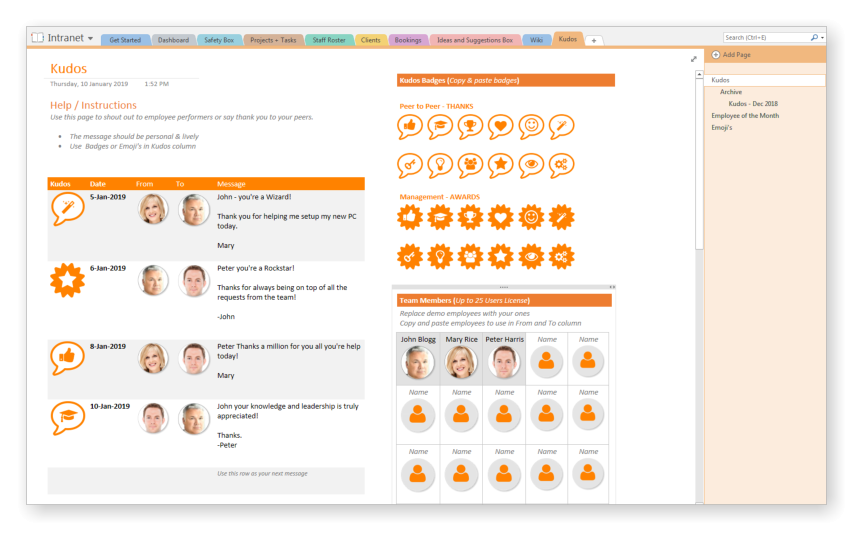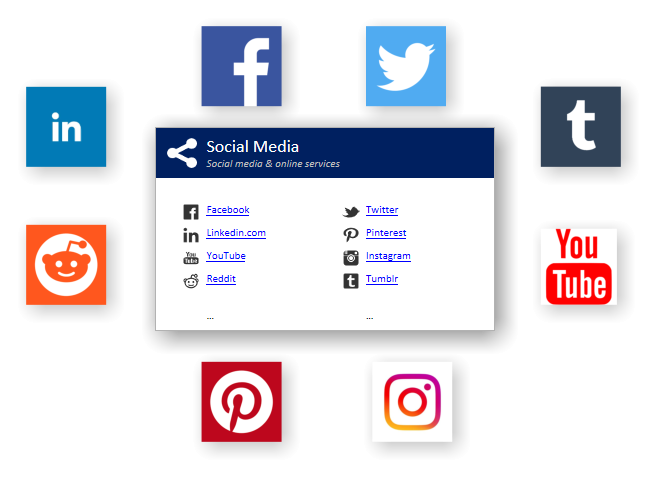 Your online presence in one place
All your social media accounts listed and accessible from your dashboard.
Knowledge is power
Harness the power of your own centralized Wiki – An information collection hub for content creation and collaboration.
Business Suite
Everything you need for your business.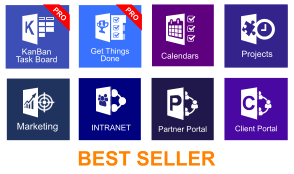 Currently on 1/2 price sale – Instant Delivery! Purchases are once off & Includes Support – Yours to keep forever!
Mega Bundle
19 Templates with a value of $250+ Save weeks of work & get the whole hog for a bargain!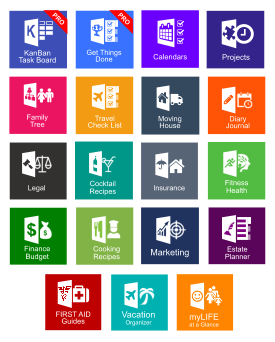 Currently on 1/2 price sale! Purchases are once off. Yours to keep forever!