A digital information hub & workspace
This fully customizable Intranet portal brings together top-quality productivity and organizational features creating a powerful and intuitive intranet platform which is very easy to use. Anyone using it becomes more productive and its cost effectiveness makes it perfect for sole-traders, freelancers and small businesses.
Best of all, make it your own by customizing it to your needs.
Version 5 now with an Annual One Page Plan.
Intranet in a Box Screenshots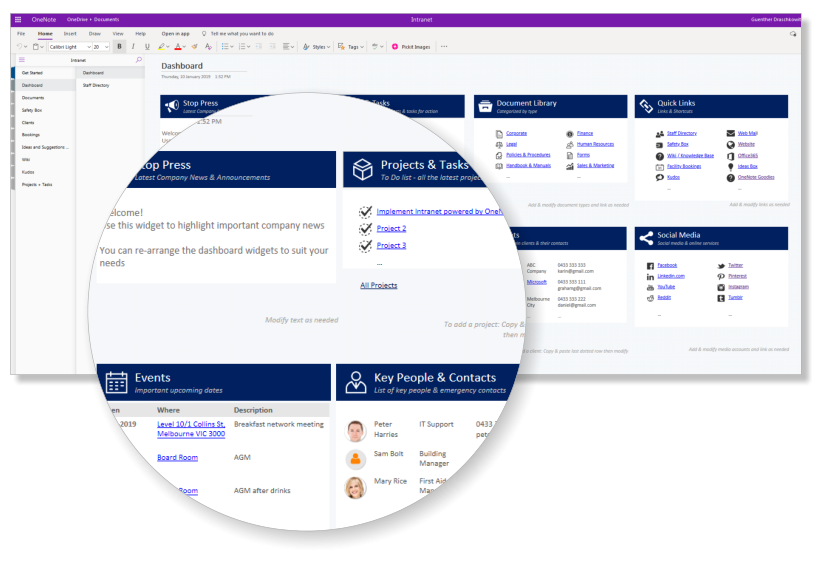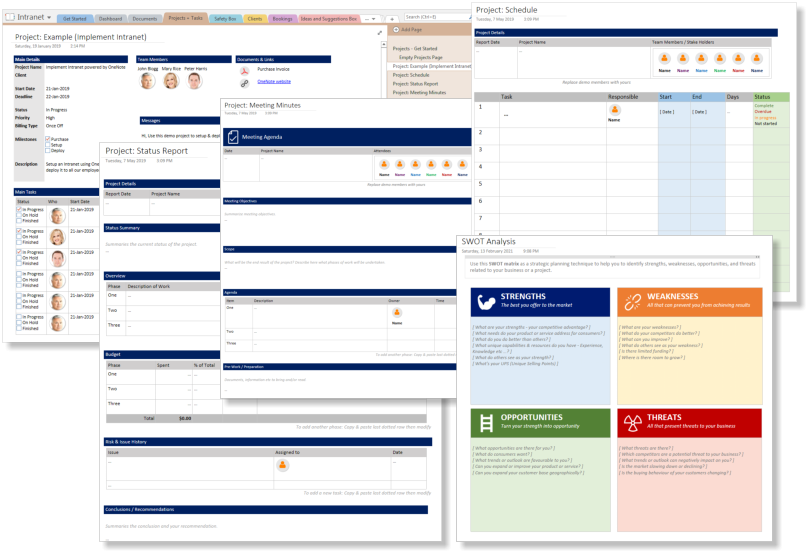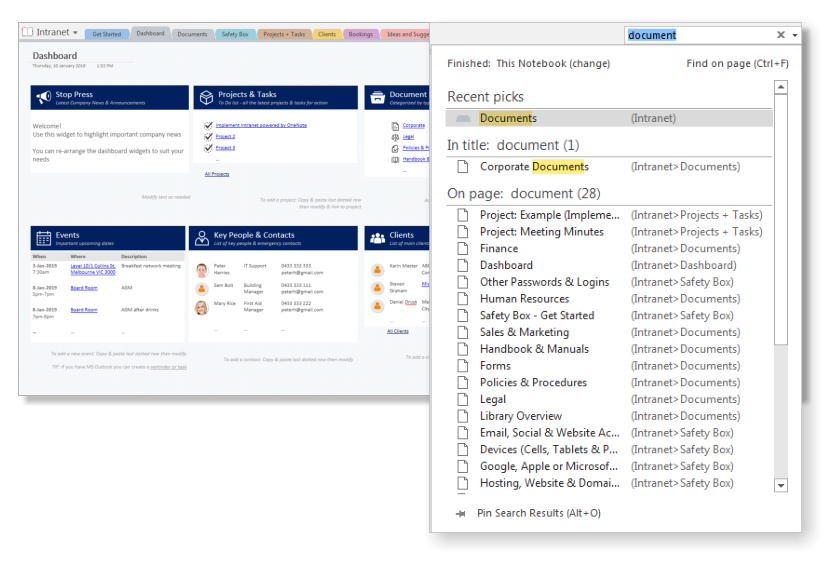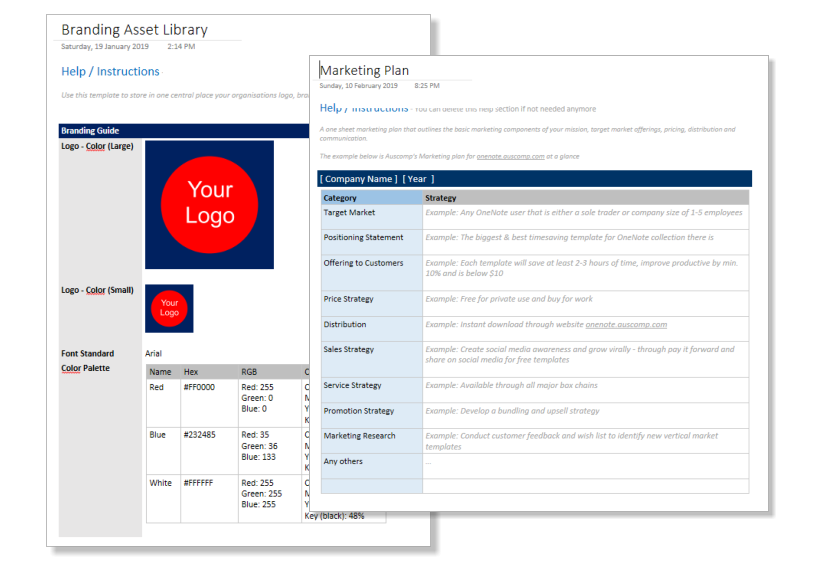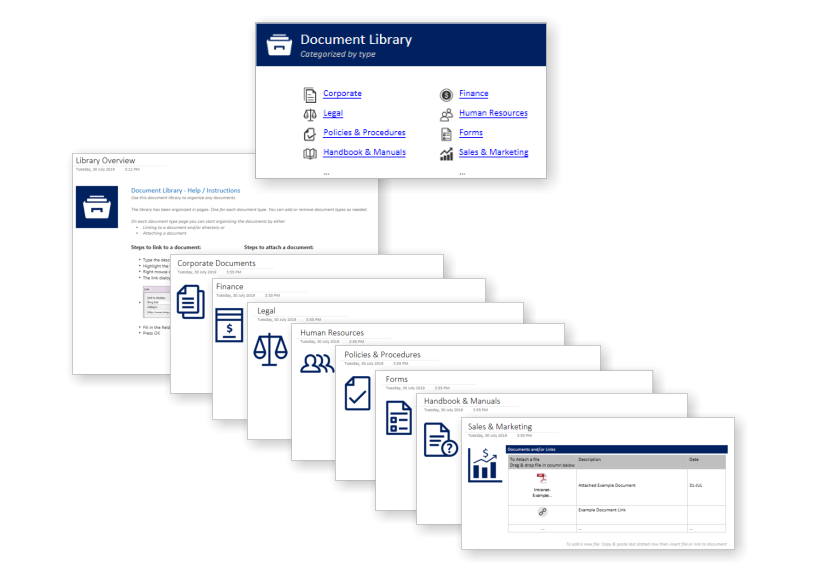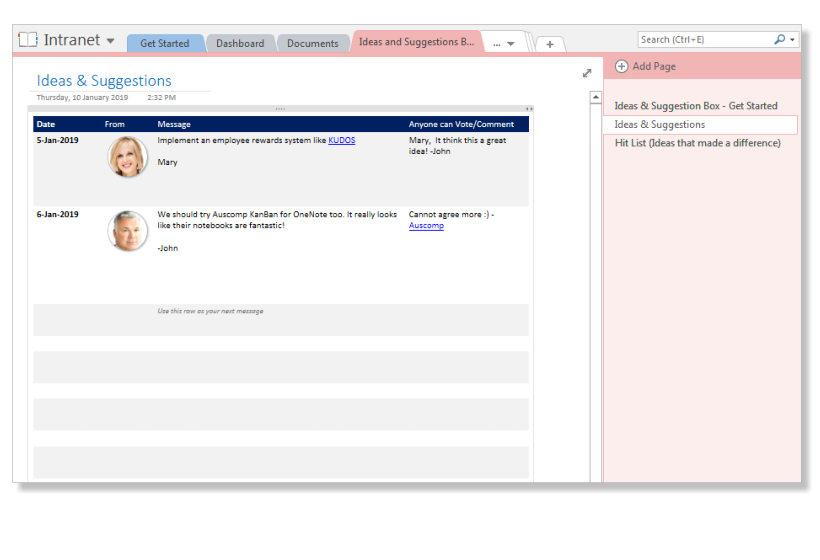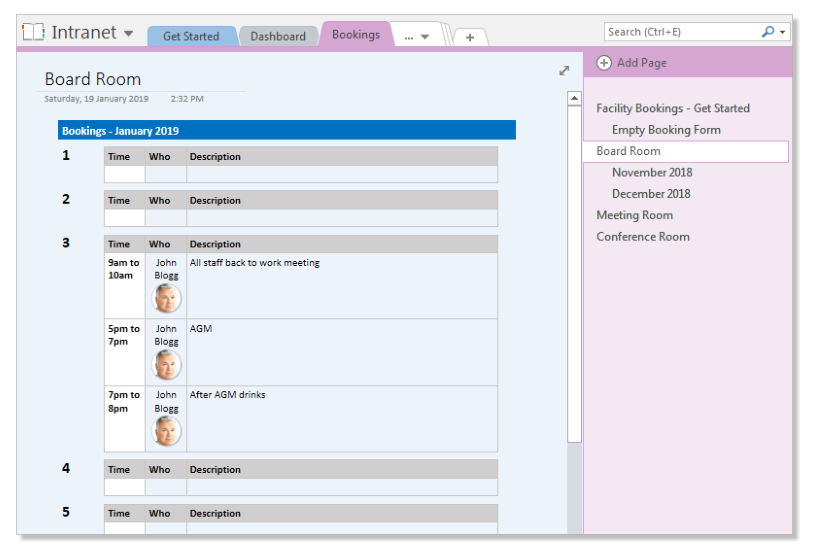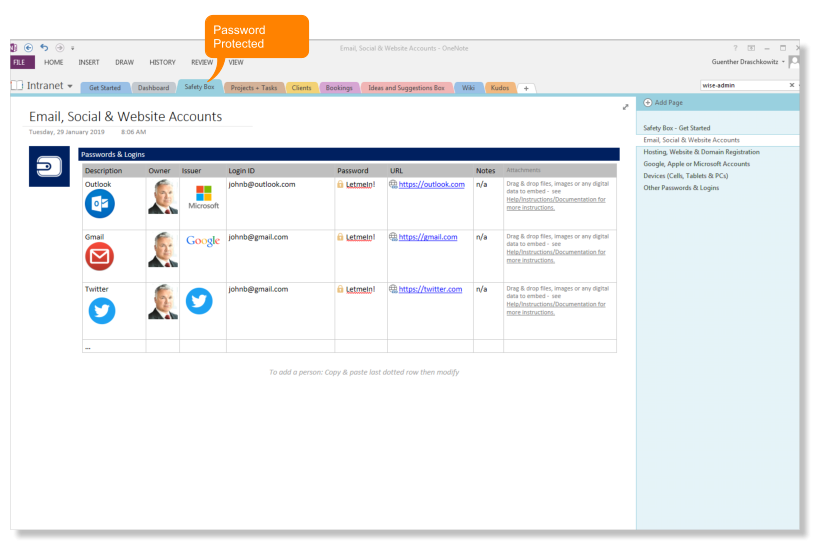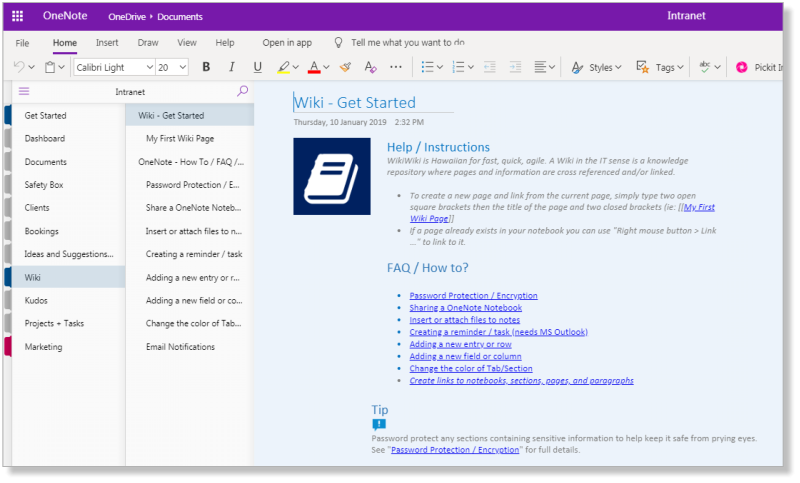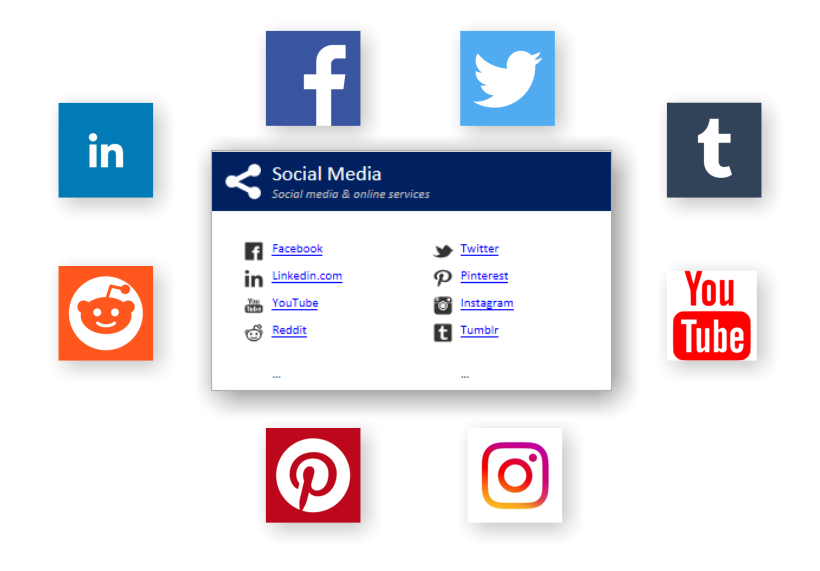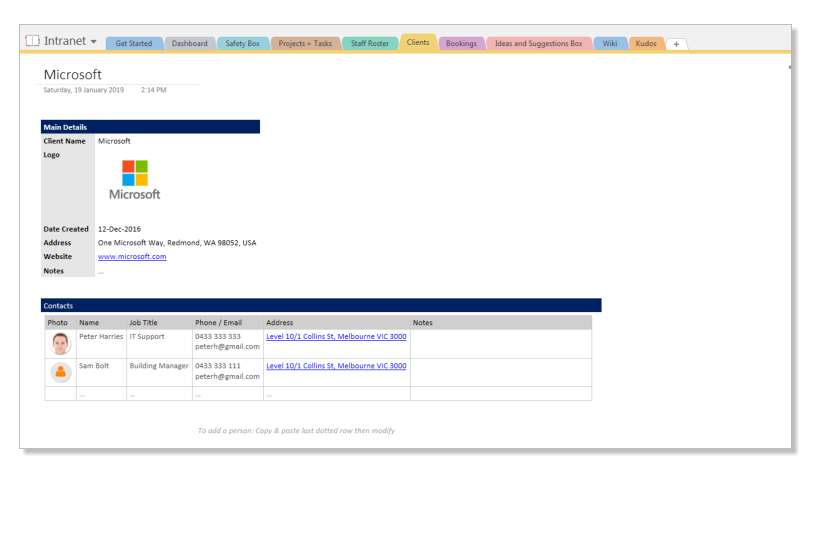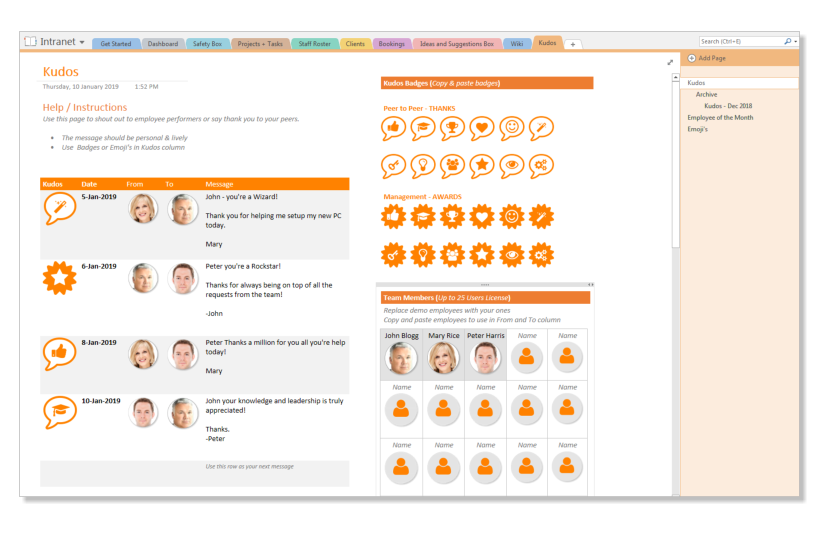 One Page Business & Annual Plans
Marketing Plan & Branding Asset Library
Manage All Your Documents
Simplify Facility Booking













Intranet in a Box powered by OneNote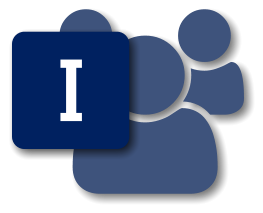 Business Suite 
12 Notebooks Bundle with 100+ Templates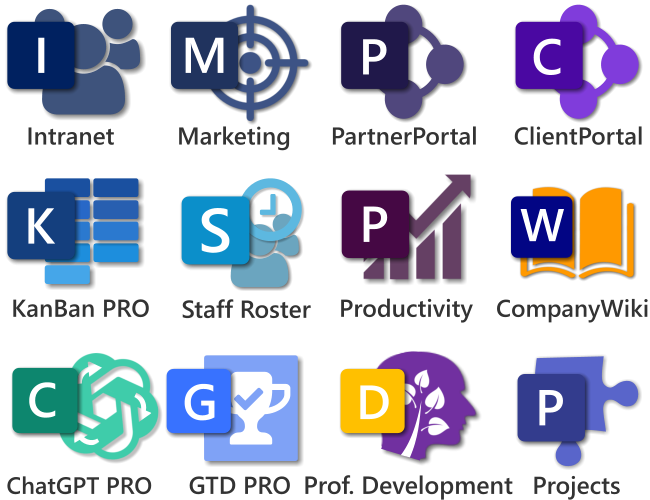 Download Every Template & Cheat Sheet
Download All 33 Notebooks with 100's of Templates plus All Cheat Sheets whenever you want!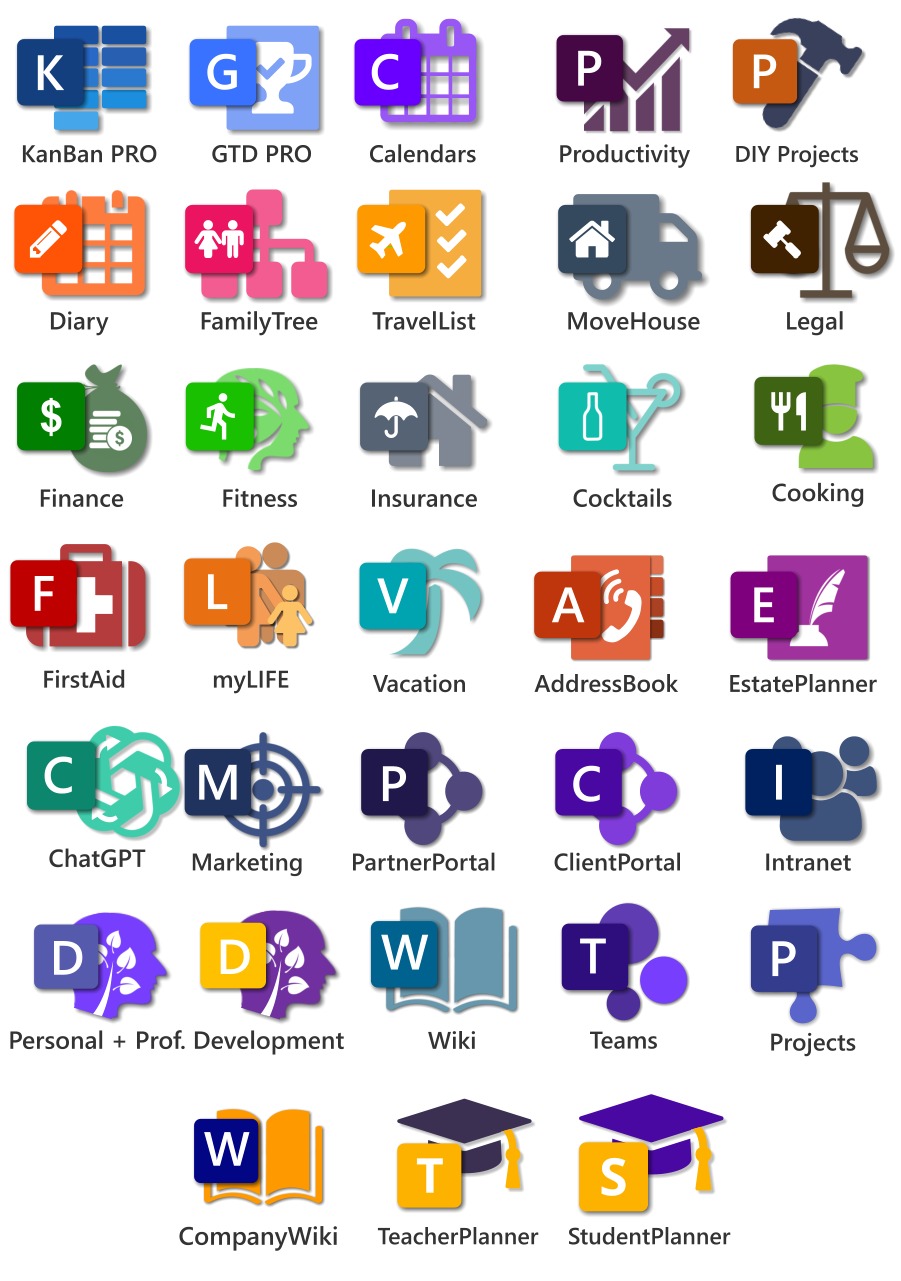 Plus All Cheat Sheets



1 Year All Access to download everything for:
A Workspace for the 21st century
All prices are in USD.

Purchases are once off and include support – Yours to keep forever!

Templates are distributed in OneNote notebooks and instant delivered via email.

Licenses are for the specified amount of users across all devices supported by OneNote.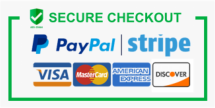 Fully Customizable

Unlimited possibilities to customize to your needs

Compliant

All OneNote notebooks are private & secure

Secure

Data encryption at rest and in transit

Cost Effective

Reduced time to benefit

Always Up-To-Date

Real-time synced across all platforms & devices

Easy to Use

Familiar Office365 environment
Why should I use it?
If you are a freelancer or a small company and  do not have the resources to create and maintain complex IT systems, then using OneNote (which comes free with, and runs on, the secure MS Office 365 platform) and our Intranet solution makes perfect sense.
It's very easy to use, it's secure and it's cheap. It does a great job to collaborate,  effectively centralize, manage and re-purpose content which leads to greatly accelerated business processes.
Risk mitigating benefits
Future proof
Always up to date
Stable
Secure
No ongoing costs