Be more productive. Save time & money.
The pro version makes things clearer and you become more efficient. It lets you group tasks into swimlanes and link tasks to project pages with the easy to use template. You can also modify the board column labels to suit your needs and highlight tasks using the extra symbols and images.
Use KanBan Board Basic for Private use – Pro for Work and if you want to do more
Basic (for Private Use)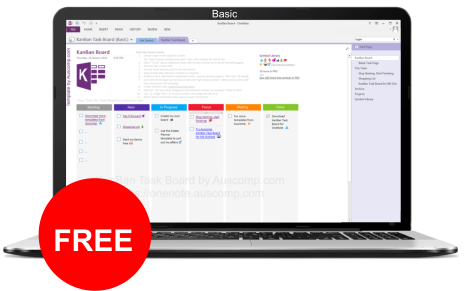 Pro (for Work Use & with Extras)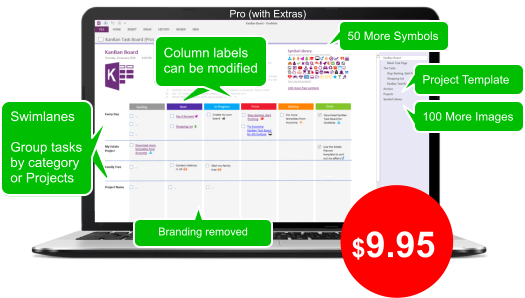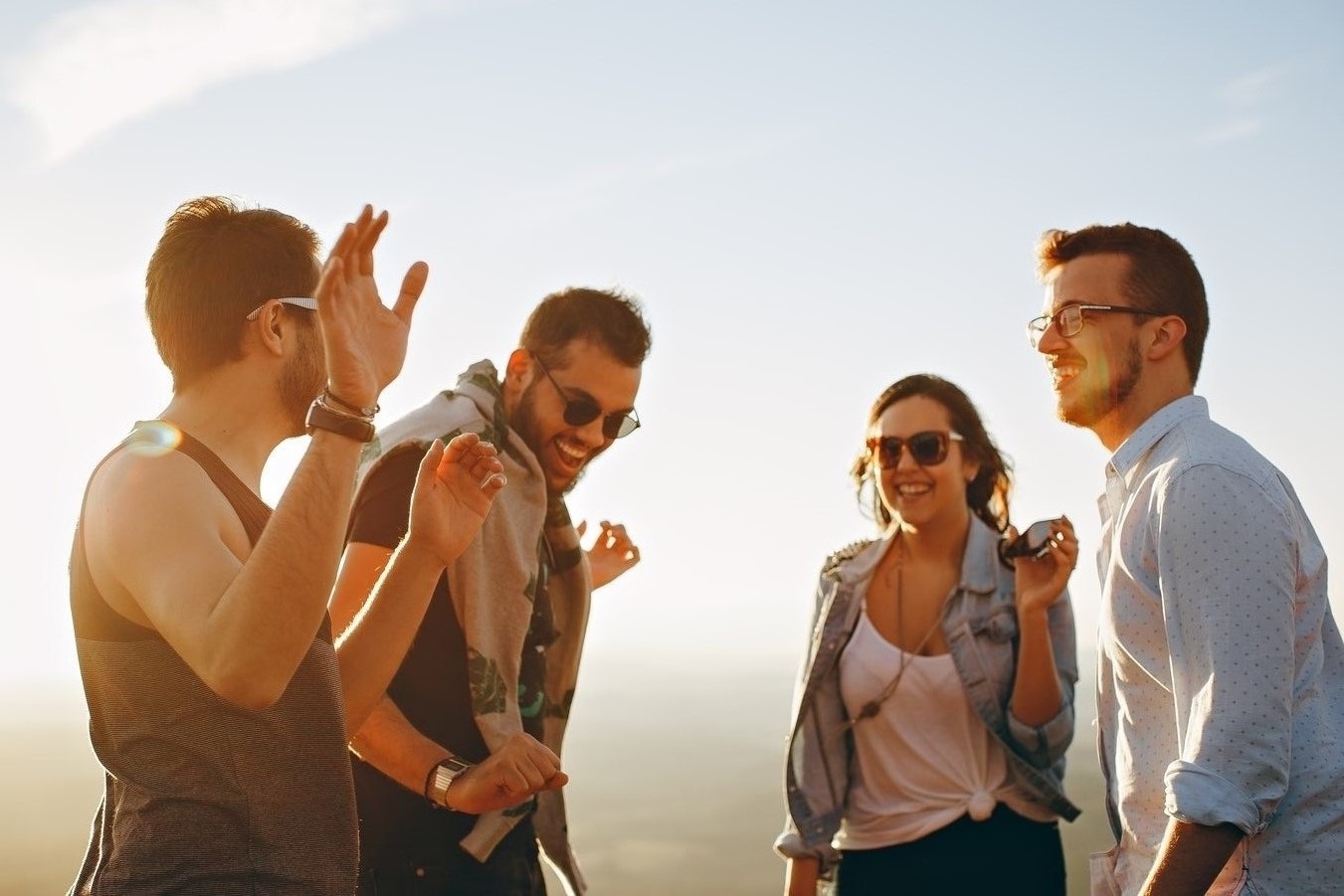 Use it to keep on top of all tasks a mother has todo. Use the swimlanes to organize my 3 kids and husband 🙂
Love it. Greetings from Sweden.
KanBan plus GTD for just $18.95 … what a great, helpful combination.
Fast – Simple – Secure – Anytime – Anywhere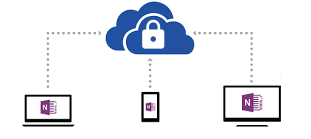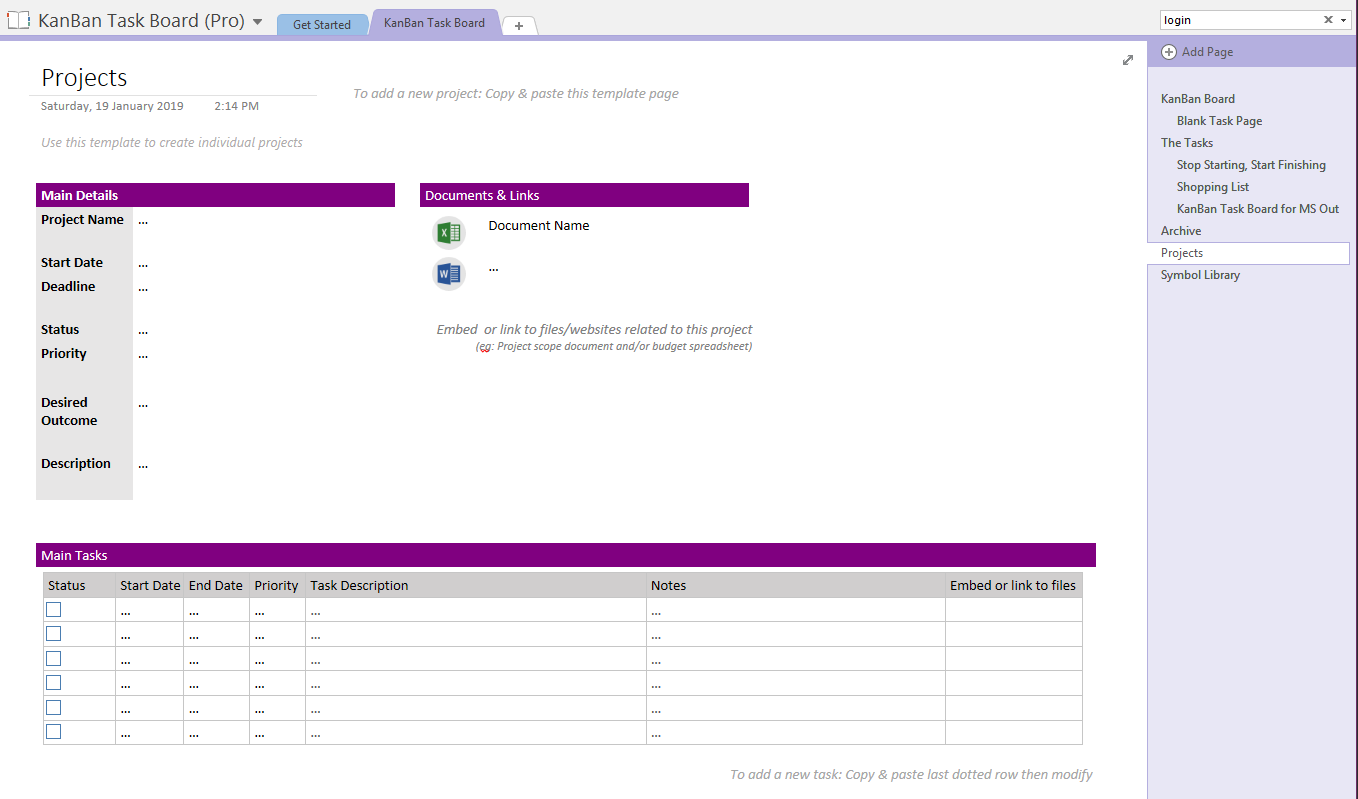 Highlight Tasks using Symbols & Images


Bonus collection of ready made perpetual calendars
Expenses @ a Glance
Birthdays @ a Glance
Landscape
Portrait
Recurring Expenses
Bills Organizer
Weekly Editable
Weekly Time
Weekly Chores & Responsibilities
Weekly Chores for Kids
Daily Time