We've created the ultimate travel organizer in the cloud
… for planning your vacation end-to-end.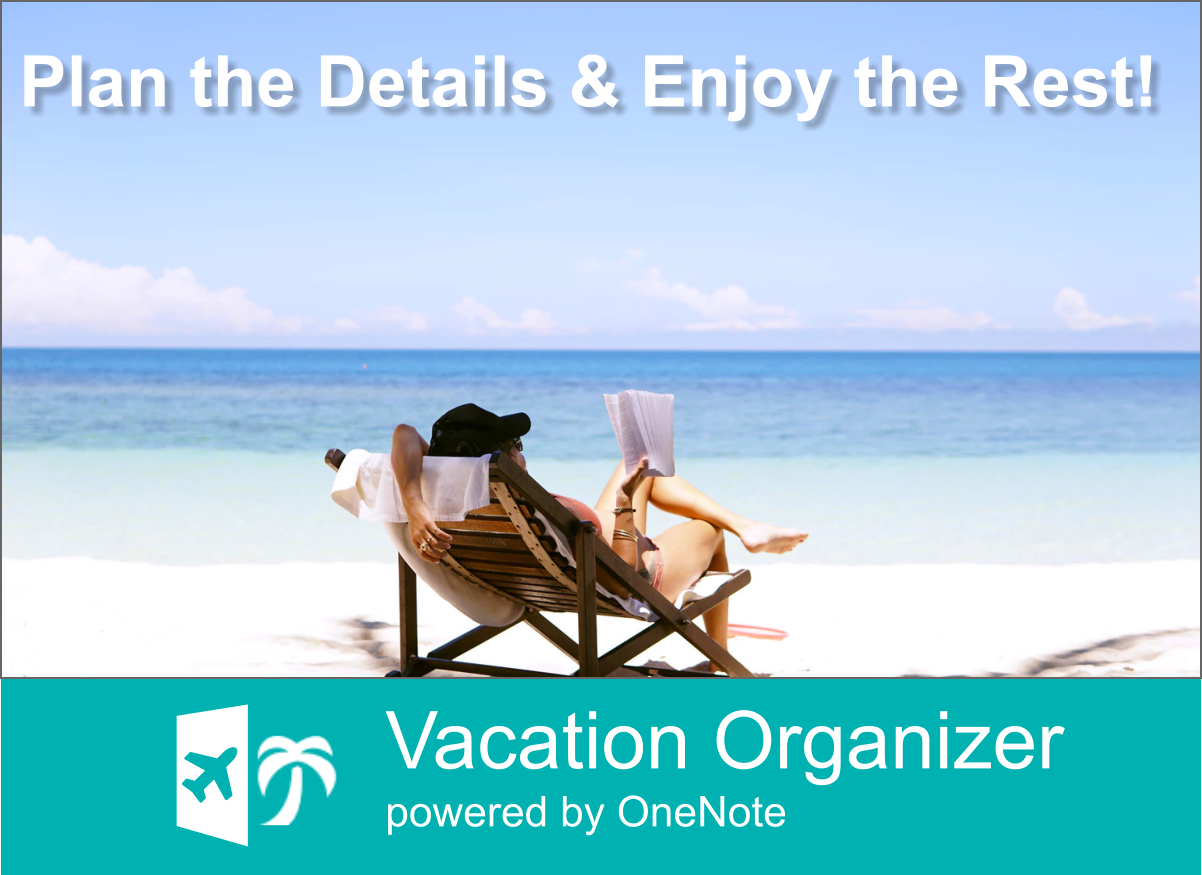 Have more control over time, activities & costs
It's your vacation … never forget anything important!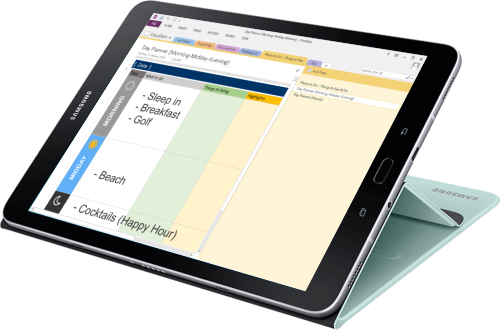 Benefits
More free time
Increased happiness
Stress-free planning – Avoid forgetting something very important
Find information quickly
Custom itinerary planning
Excitement – from the moment you start getting organized
No regrets or feeling like you've missed out
Being better organized
Saving time & money
Secure access for you and your travel party anywhere & anytime to all the information you may need on your trip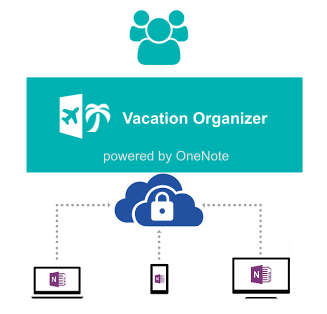 Templates, tips & everything else
Travel Preparation

Docs and Info

Packing List

Places to go, things to see & do

Travel tips

Get Started & OneNote Tips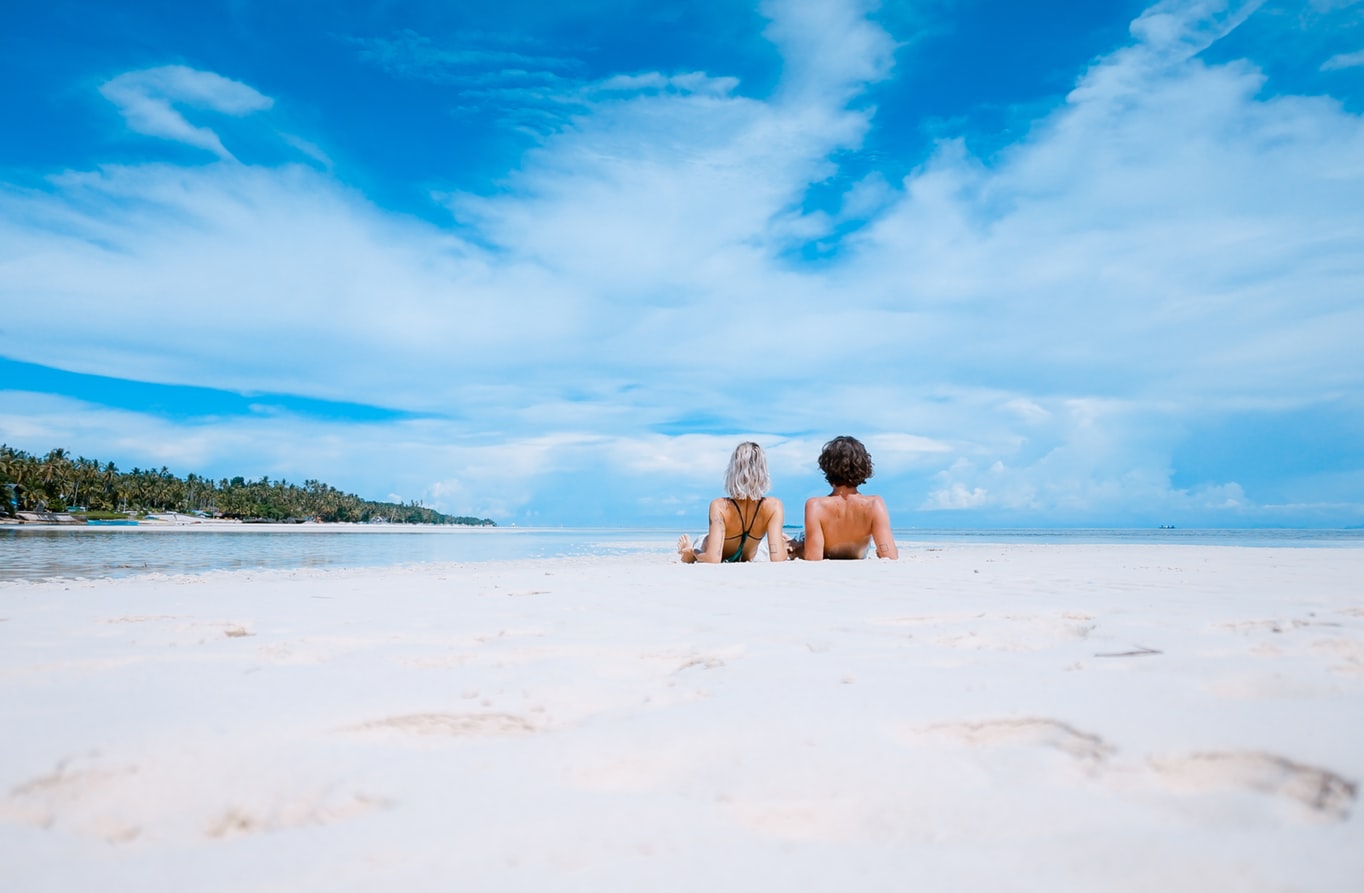 It's comforting knowing I have access to all the information I need on my phone or over the internet.
Going on a cruise. Nappies, pram, passports … the list goes on and on. With OneNote it's at least in one place and accessible from all our devices.
No-brainer … if you had ever a bad organized holiday!!
Vacation Organizer Highlights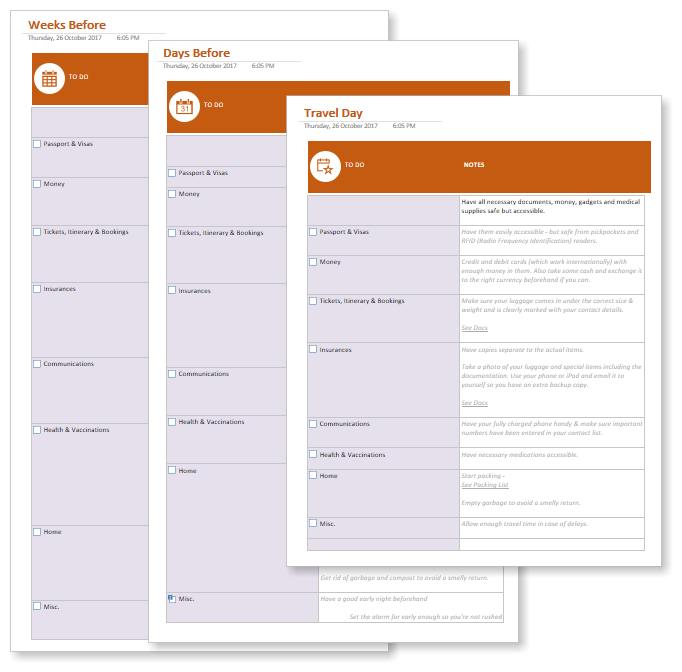 Lay the foundation to a great vacation by being prepared
Travel preparation templates, check lists, planners and info to prepare weeks before, days before and on the travel day itself.
Get all your documents & information together
Info, planners and check lists for travel members, documents, money, tickets and bookings …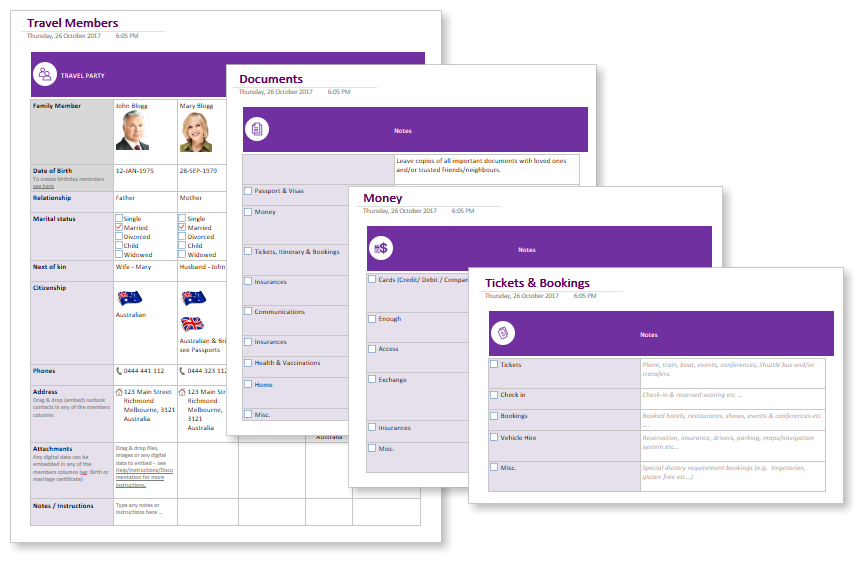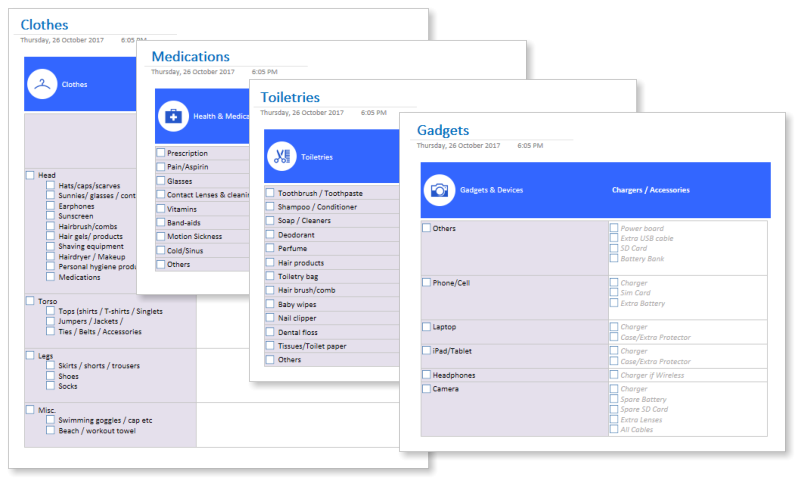 Get packing & don't forget …
Packing lists for clothes, toiletries, medications and gadgets …
Places to go, things to see & do
Research and collect information about all the places you want to go and see. Day planner templates (Morning, Midday, Evening and Hourly).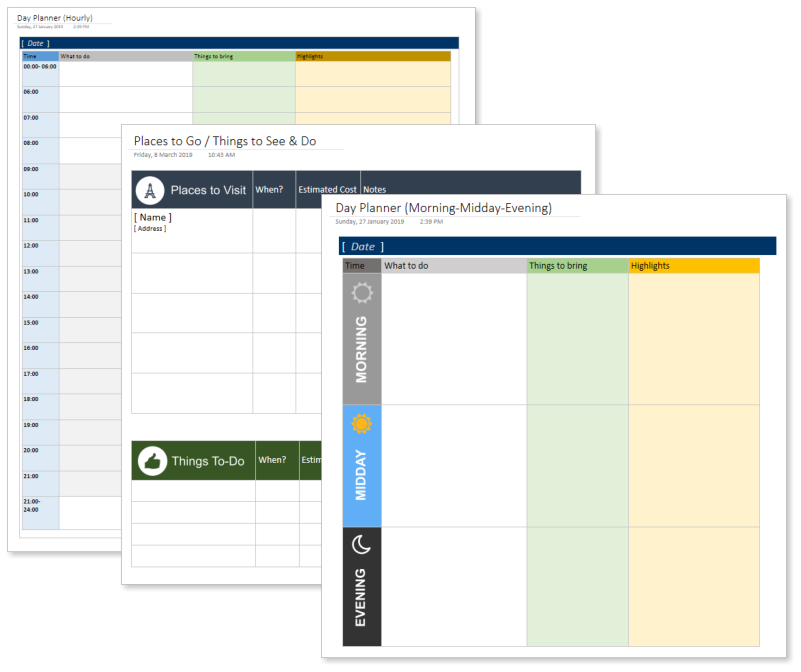 Lifestyle Starter (Package)

Instant Delivery
Purchases are once off. Yours to keep forever!
Mega Bundle
19 Templates with a value of $250+ Save weeks of work & get the whole hog for a bargain!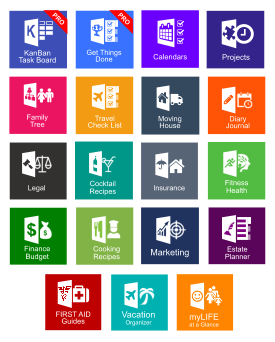 Currently on 1/2 price sale! Purchases are once off. Yours to keep forever!
PRO Booster (Package)