Be more productive. Save time & money.
Auscomp OneNote KanBan Template is a workflow visualization tool that has been adapted for OneNote. It enables you to optimize the flow of your work. 
It lets you group tasks into swimlanes and link tasks to project pages with the easy to use template. You can also modify the board column labels to suit your needs and highlight tasks using the extra symbols and images.
Version 4 – More value same low price! 
OneNote KanBan Board Template PRO If You Want To Do More – Master Your Workflow with Style!
Group by categories or projects (Swimlanes) in PRO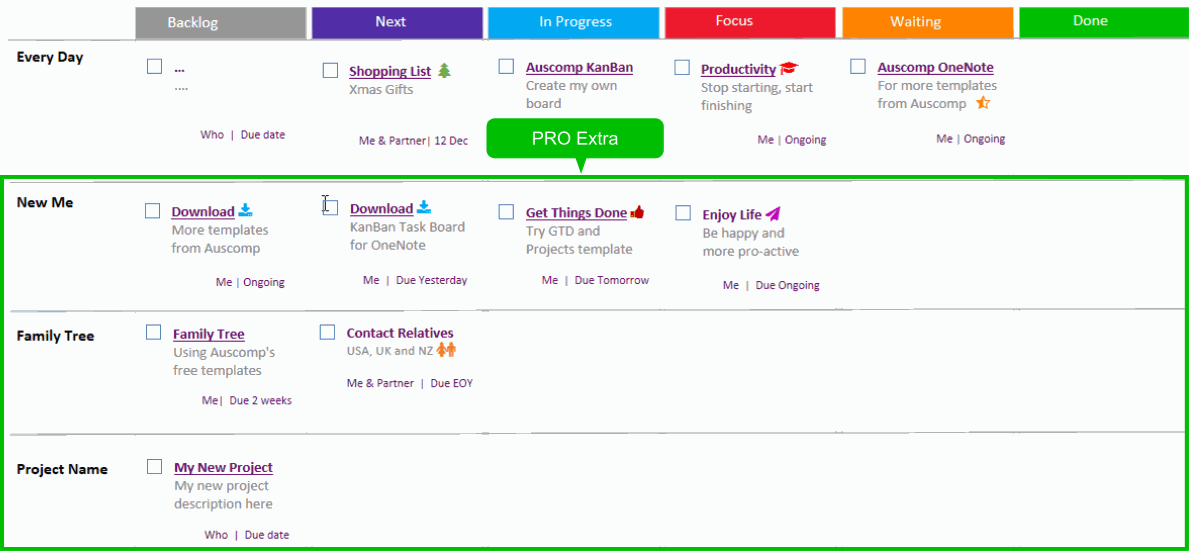 Stylish visualization of tasks (New in PRO V4)
Our unique OneNote task cards are styled to highlight title, show description, symbols, who's task it is and due date. You can even use images and attach files.  20+ Style cards to choose from.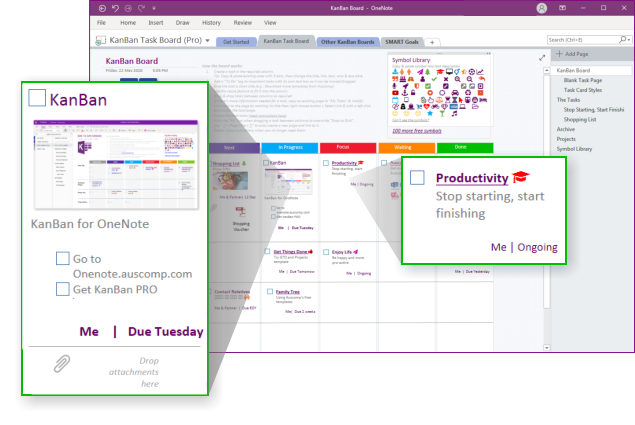 KanBan Boards for every workflow – 13 additional to choose (New in PRO V4)
Which one is for you? Use one Board or all.
20+ Card styles
to suit your needs or tasks you need to complete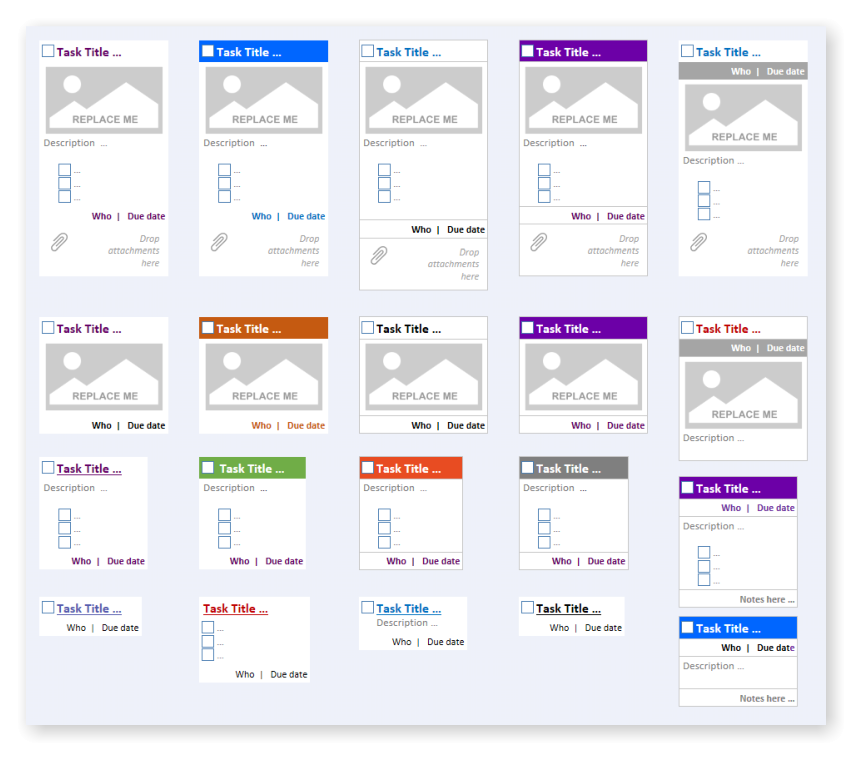 Track progress with sub-tasks
Breaking tasks into workable sub-tasks lets you track progress separately. You can also include attachments and images on the sub-task page.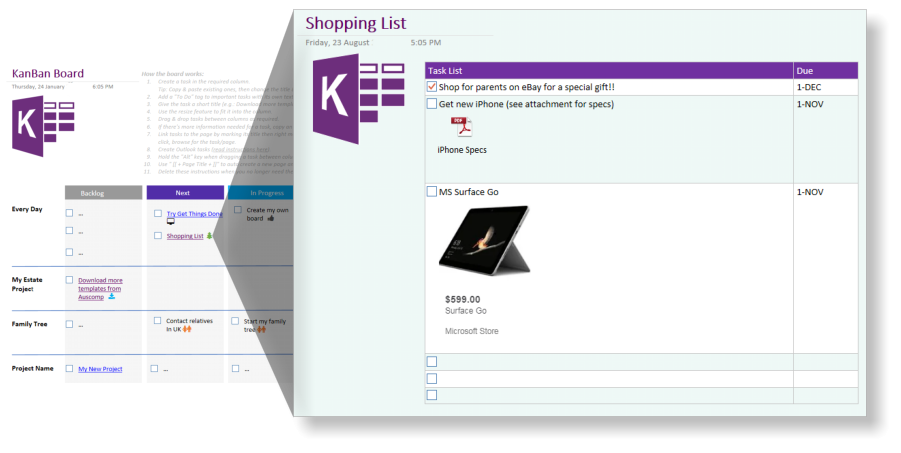 Link tasks to projects (Using the predefined Template in PRO)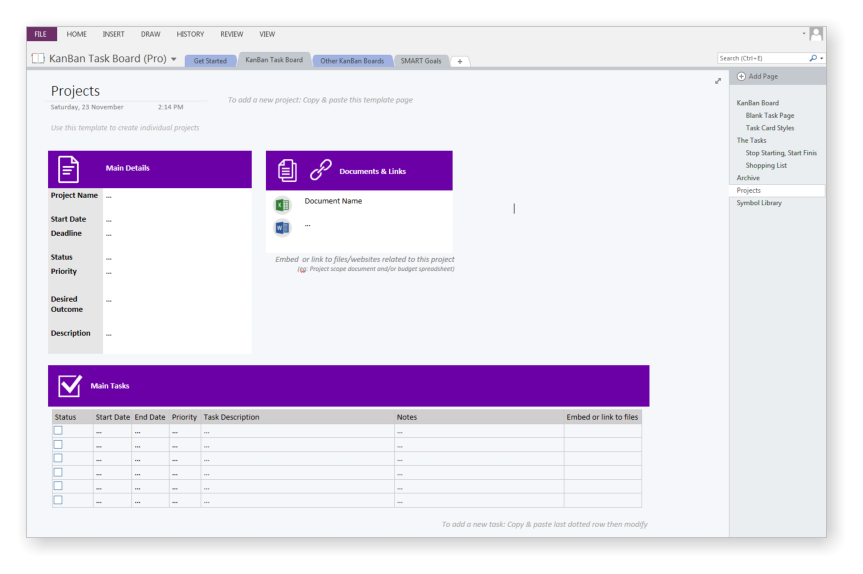 Highlight tasks using symbols & images – in PRO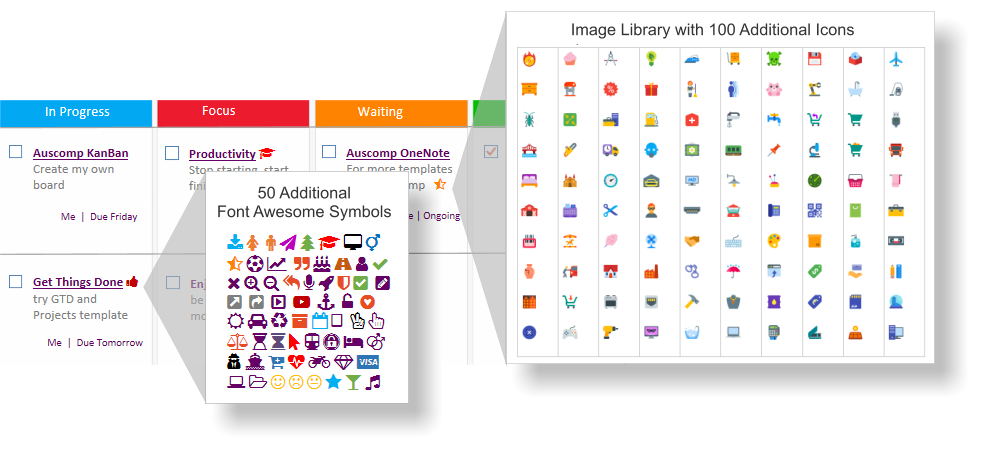 Learn with handy PRO OneNote Tips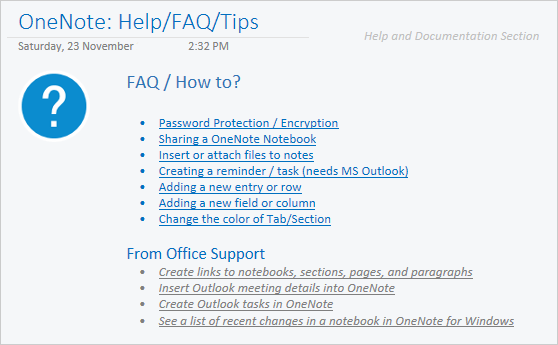 Plus bonus collection of 32 ready made planners & calendars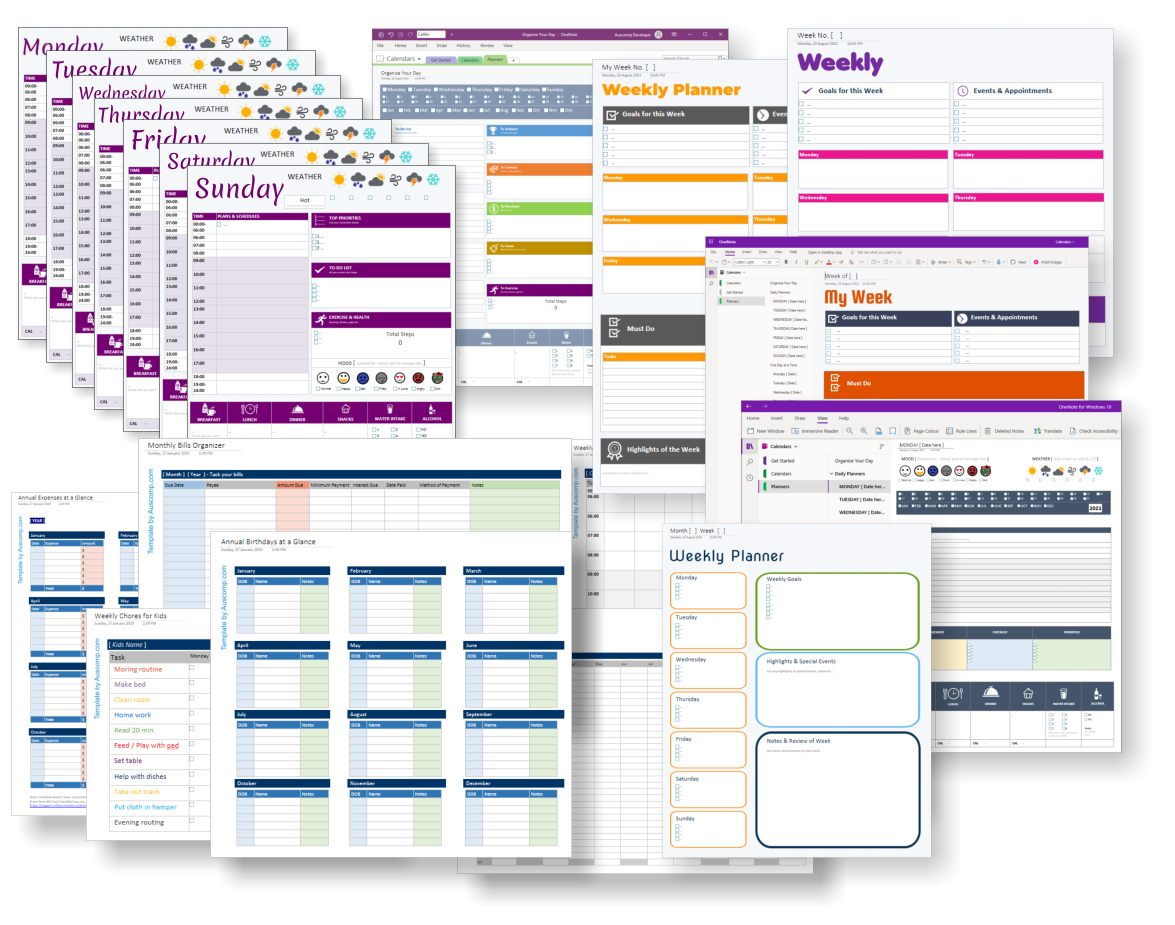 KanBan the no.1 productivity tool for visualizing tasks
KanBan Task Board for OneNote is easy to install and includes the following:
Get Started

Step by step guide to get you up and running fast!

KanBan Task Board

The default KanBan Task Board

50 Symbols

Highlight tasks with font awesome symbols
20+ Extra Task Card Styles

Stylish visualization of tasks with 20+ cards to choose from

13 Different Task Board Types

KanBan Task Board templates for everyone, including Day-to-day & time-planner, Personal, HR and Sales boards

Project Template

Link your tasks to your projects using this predefined template
Smart Goals

Template, guide and example

100 Images

Highlight your tasks with this image library
Note:
Templates are distributed in easy to install OneNote Notebooks and instantly delivered via email. 
The notebook structure can be customized to fit the specific needs of any user and their work environment.
Visualize your tasks and to-do's. Anywhere, anytime and on any device.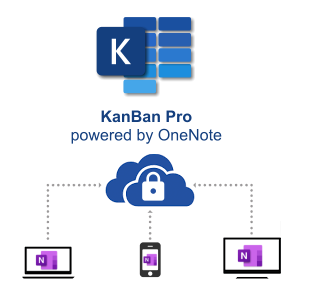 Benefits
More Productivity
Better Organization
Increased Output
Versatility
Continuous Improvement
Empowerment
Saving Time & Money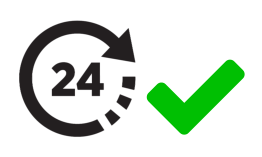 Unlock endless creativity and efficiency with a subscription to our template library – invest in your success today!
Download All Solutions, Templates & Cheat Sheets whenever you want forever. Plus get all updates, all new releases for Free!
Need to re-download or update a template? … No problem, you can do it anytime for life.


Lifetime All Access Pass

Instant delivery. Purchases are once off and include support.